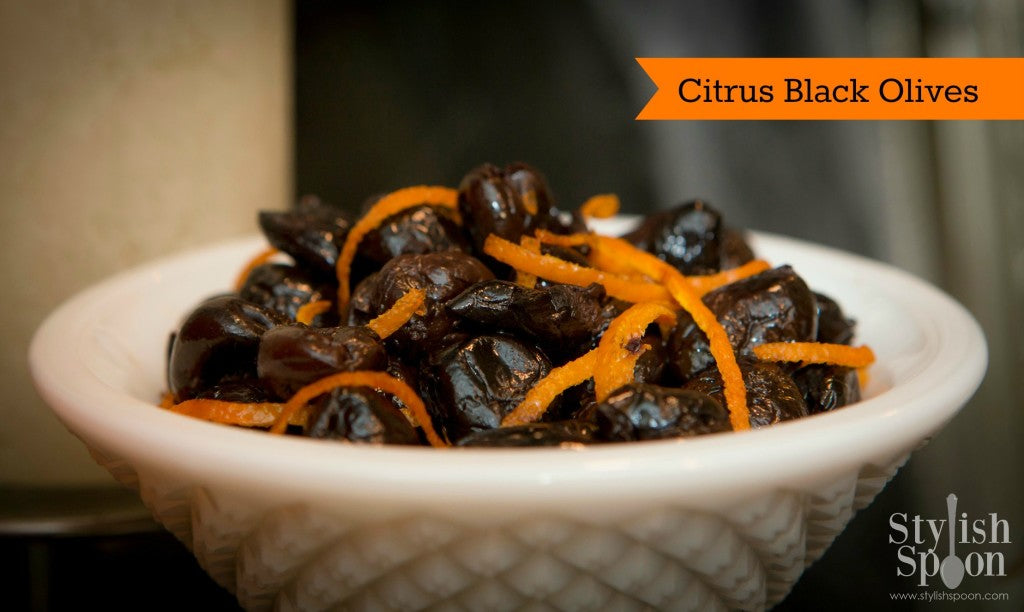 Looking for a last-minute addition to a Halloween spread? Then these easy citrus black olives are for you. Add a little orange zest to store-bought black olives to for a quick and simple party snack.
Salty olives are a traditional bar snack for a reason – they go so well with any sort of alcohol. This black olive and orange zest recipe has the black and orange theme on display so they're perfect for a Halloween shindig.
Use oil-cured black olives, which are available anywhere with an olive bars. Moroccan oil-cured black olives have a stronger flavor; I usually opt for the more mild French black olives but either will work in this recipe. Pick a pitted variety for ease of eating (the pit doesn't effect the taste in oil-cured olives). You can even use canned black olives if those are your thing. Kalamata olives would taste good with the orange zest in this recipe, but they're more purple than black so they won't provide the black and orange color combo if that's what you're going for. Kalamata olives are a nice option for a non-Halloween party.
Serve citrus black olives as part of Stylish Spoon's Halloween Cocktail Party Menu, or for another cocktail party theme. Citrus black olives go well with any winter or Mediterranean menu.