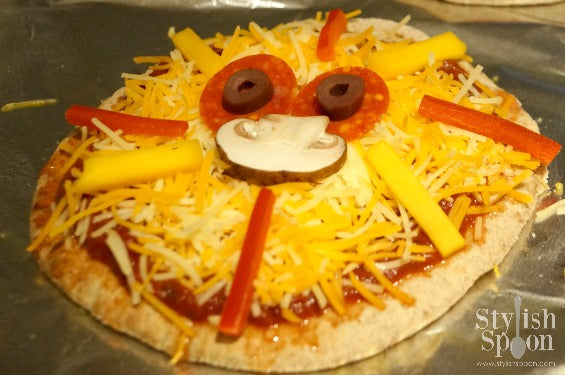 When I was growing up, I considered mangos, along with papayas, star fruit and kiwis, to be "exotic" fruits. We seldom found them at grocery stores in western NY and when we did, we always bought several. I can't recall ever using mango in any recipes; we just enjoyed the fruit on its own and fought over who got to eat the last bits of flesh off the juicy pit over the kitchen sink, while the juice ran down our smiling faces.
Now, mangos are readily available and a staple in our house. They are naturally sweet, healthy and add great flavor to both sweet and savory recipes. Black Bean and Mango Salsa, Mango Rhubarb Cobbler and bib lettuce with goat cheese, macadamia nuts and Mint Vinaigrette are a few of my favorite mango recipes that I keep in the regular rotation.
Because I so love mangos, I was thrilled when the National Mango Board, in partnership with Disney for the launch of the The Jungle Book: Diamond Edition (released in February, 2014), asked Stylish Spoon to host a Jungle Book viewing party featuring mango recipes to celebrate the occasion. I have a little lady who loves to host almost as much as her mama, so we were happy to have a reason to invite some friends over.
We invited a few of her besties over for dinner and the Jungle Book viewing. We fed the kids and the grown-ups enjoyed dinner while the movie was on. All of the recipes for the kids, including Lion Pita Pizzas (pictured above), Peanut Butter, Mango & Honey Roll Ups and a Jungle Shortcake in a Jar, were a big hit with the little ones. The Lion Pizzas were particularly cute, crafty and easy (they took about 10 minutes to assemble and 8 minutes to bake). All of the recipes are available on Mango.org; the recipe for Lion Pita Pizzas is featured below because it is too good not to share.
The Jungle Book movie is a classic worth sharing with the little ones; the animation is great and the songs had the little ones up and dancing. Definitely a sign of a good party.
Serve these healthy and simple pita pizzas for a jungle theme party or for a healthy dinner for your little one. Use pre-cut veggies and mango to make this easy pizzas come together even faster.
Ingredients
4 whole wheat pitas (4-inch)
1 cup low-sodium pizza sauce
1/2 cup shredded low-fat mozzarella cheese
1/2 cup shredded low-fat yellow cheddar cheese
8 slices pepperoni
1 large ripe mango, peeled, pitted and cut into thin strips
1 large red bell pepper, seeded and cut into thin strips
8 black olive slices (from about 4 olives)
4 mushroom slices (from about 2 mushrooms)
Preheat oven to 35 degrees F. Spread 1/4 cup pizza sauce on one side of each pita. Sprinkle 1/4 cup mozzarella cheese in the center of each pita. Sprinkle 1/4 cup cheddar cheese around the outer edge of each pita. Place two pepperoni slices in the middle of each pita and top with two olive slices to make the lion's eyes. Alternate mango and red pepper strips around the edge of each pita, creating the lion's mane. Add a mushroom slice in the center of each pizza for the lion's nose.
Place the pitas on a large baking sheet lined with tin foil coated with nonstick spray and bake for 8 minutes, or until cheese is melted. Remove from oven and cool for 2-3 minutes. Serve warm.
Notes
Use a small round cookie cutter to make slices of pepperoni smaller if necessary (it will depend on the size of your pitas). Use plum tomato slices instead of pepperoni to make this recipe vegetarian.
http://stylishspoon.com/2014/03/17/kids-parties-jungle-theme-lion-pita-pizzas/
Copyright Stylish Spoon - www.stylishspoon.com - All rights reserved
Special thanks to the National Mango Board for the delicious mangos and Jungle Book viewing party package.