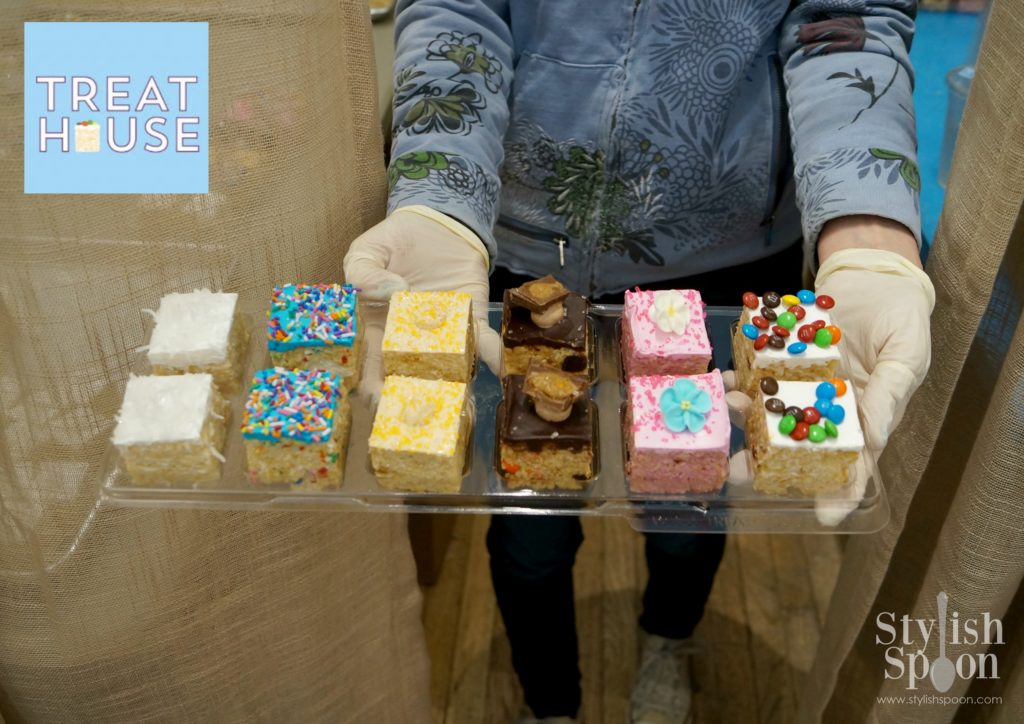 I first discovered the gourmet rice crispy treats from the Treat House at a fall street fair on the Upper West Side. My daughter and I were lured to the Treat House's table by the cheery and beautifully decorated squares of sweet nostalgia. Humble rice crispy treats (which are, on their own, already delicious) are dressed up with add-ins way beyond what most would mix up at home. Think flavors like red velvet, chocolate hazelnut, birthday cake, bubble gum, chocolate peanut butter, cookies and cream, chocolate pretzel and over a dozen other flavors (available flavors change seasonally). I am partial to the chocolate peanut butter, which is laced with rich, creamy peanut butter and chunks of chocolate, and topped with a chunk of Reece's peanut butter cup. Some flavors are only mildly flavored (such as the M&M flavor – hit with the little ones!), while other varieties (like the chocolate peanut butter and chocolate hazelnut) are more intense. The Treat House also carries other treats – such as homemade marshmallows, rice crispy pops (on a stick), breakfast bars – as well as Stumptown Coffee and Harney & Sons Tea.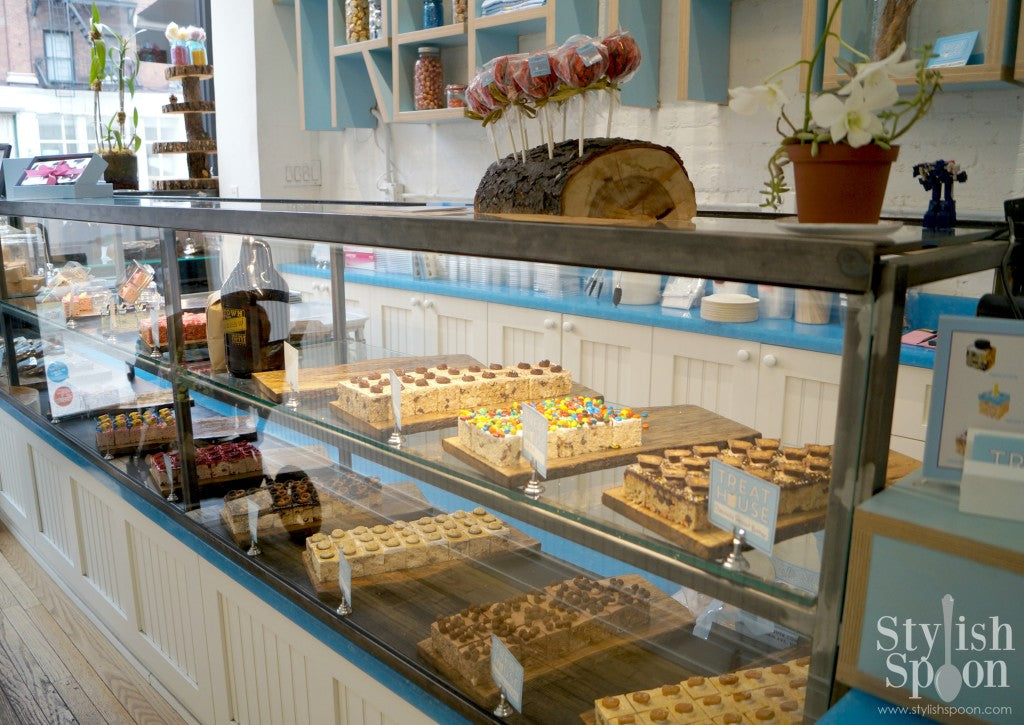 The Treat House's store is located on the Upper West Side (452 Amsterdam Avenue, between 81st and 82nd Streets), nestled among other kid-friendly venues like Kosy (for kids haircuts), several kid-friendly restaurants, and around the corner from the Children's Museum of Manhattan. The Treat House rice crispy treats are about 2″ squares, which is the perfect amount, in my opinion, for a small sweet treat for kids (and adults!).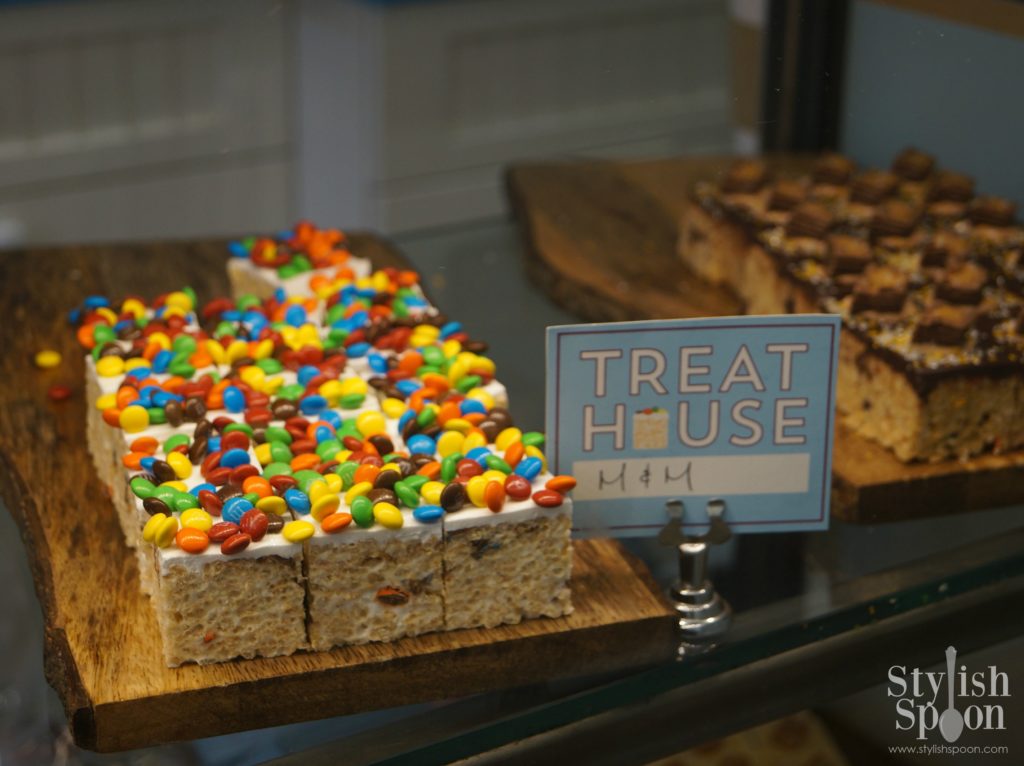 Treat House rice crispy treats (about $2 each) are beautifully packaged, making them a great hostess gift. Custom theme rice crispy treats are also available for bridal and baby showers, and the treats are topped with sweet edible flowers or baby booties. For those who are not in NYC, Treat House's treat are available online; they ship packages of 12 and 24 to anywhere in the continental US.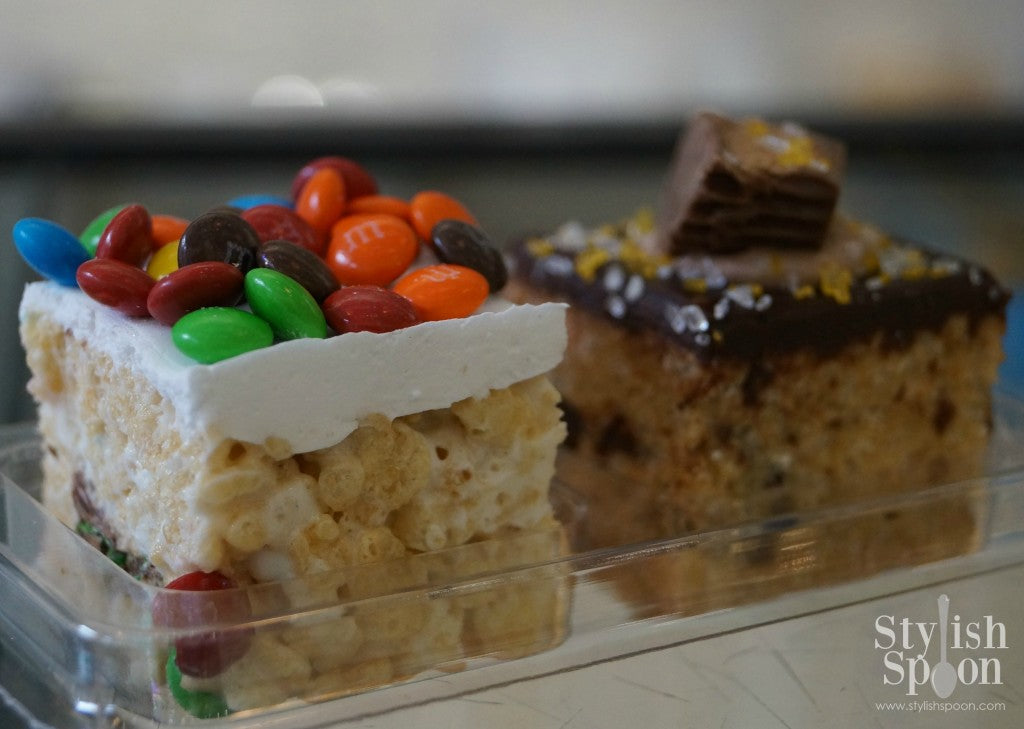 And good news for those who are gluten-intolerant (me!) because most of the flavors are gluten-free (they are also egg-free and Kosher; several varieties are nut-free but the facility does use nuts so they are not suitable for those with nut allergies).
Do you have a favorite flavor from the Treat House?  Share in the comments.