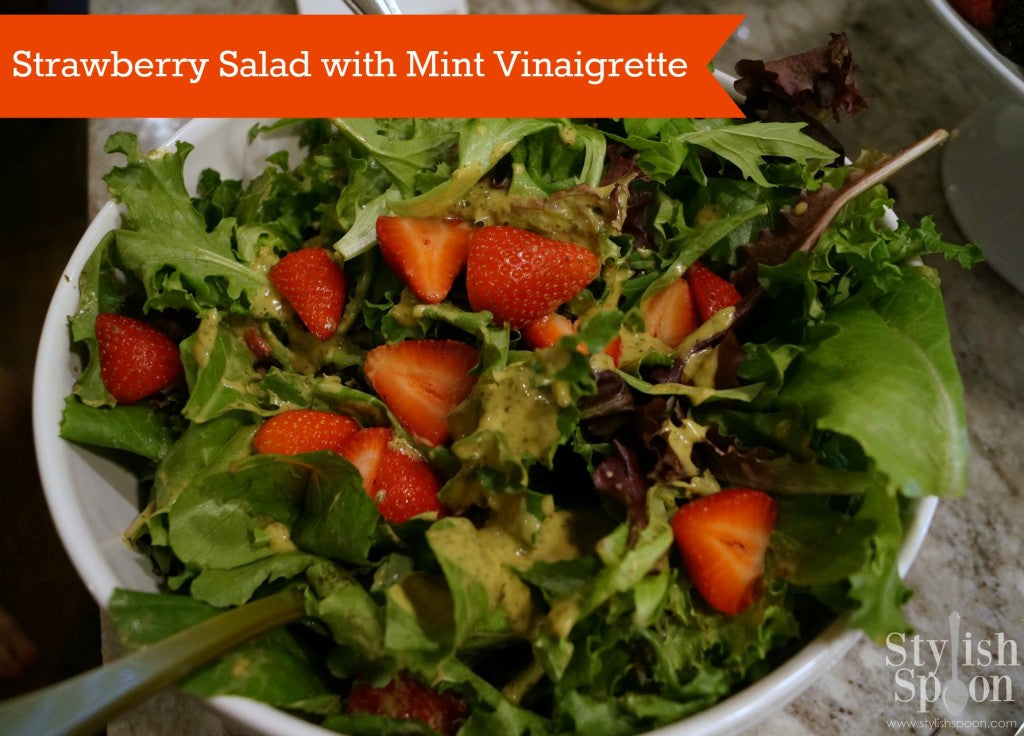 Strawberry season is finally here! The local strawberry season is so fleeting in New York (generally from late May to late June – most strawberries don't like hot and humid weather), and local strawberries are so much tastier than the berries you can find year-round at the grocery store. There are literally hundreds of different strawberry varieties, and local farms tent to pick the tastiest ones to grow without regard to which variety can withstand shipping or cross-country travel. I like to choose the smallest berries I can find; smaller strawberries have less water and their taste is therefore more concentrated.
I love local strawberries straight up (I've been known to polish off a pint on the way home from the Farmer's Market!). Once I get my fill of strawberries in the raw, I like to add strawberries to everything. I toss them into my morning oatmeal, fold them into muffin batter, serve them sliced with a dollop of whipped cream, blend them into smoothies, serve them layered with plain yogurt, granola and honey; and occasionally make them into a creamy ice cream when I'm feeling extra motivated (which is not very often). One of my favorite ways to enjoy local strawberries is in a savory summery salad for an unexpected twist.
My favorite savory strawberry salad is a simple base of mesclun greens, halved berries and a mint vinaigrette. I love the strawberry and mint flavor combo; the fresh minty flavor makes the berries taste even more bright and springy!
This strawberry salad is extremely versatile – it's elegant enough as a starter for a sit-down dinner party, but equally great for a backyard BBQ. There are plenty of ways to adapt it too. I often add goat cheese to this salad because I adore goat in the cheese form, but some of my in-laws (I won't name names) don't fancy the pungent taste of the goat milk goods like I do. So when I served this salad for brunch, along with crustless spinach quiche, sprouted wheat rolls and homemade honey butter, I served it sans goat (which actually makes it perfect for the vegan crowd too). I've also topped this salad with grilled chicken (obviously NOT vegan, but good for the protein lovin') and served it with some crusty whole grain bread for a light and easy spring weeknight dinner.
The mint vinaigrette can be made up to 3 days in advance and stored in the fridge (bring to room temp before serving by leaving it out for at least 30 minutes).
What's your favorite way to eat strawberries? Would love to hear in the comments!
Strawberry Salad with Mint Vinaigrette
Make this salad in the spring, when local strawberries are in season. A tangy vinaigrette with a mild mint flavor makes this salad stand out.
Ingredients
1 pint strawberries (about 3/4 lb.), halved
10 oz. mesclun salad mix
1/2 cup olive oil
1/2 cup mint leaves, tightly packed
1/4 cup white wine vinegar
1 Tbs. Dijon mustard
1 Tbs. honey (or agave nectar)
1/8 tsp. kosher salt
fresh ground pepper, to taste
To make the vinaigrette: In a large food processor, blend the oil and mint until well combined. Add the remaining ingredients and blend until creamy and smooth.
Toss greens with mint vinaigrette. Gently add in strawberries and serve immediately.
Notes
Add crumbled goat cheese or grilled chicken to make this salad more filling.
http://stylishspoon.com/2014/06/03/recipe-strawberry-salad-with-mint-vinaigrette/
Copyright Stylish Spoon - www.stylishspoon.com - All rights reserved