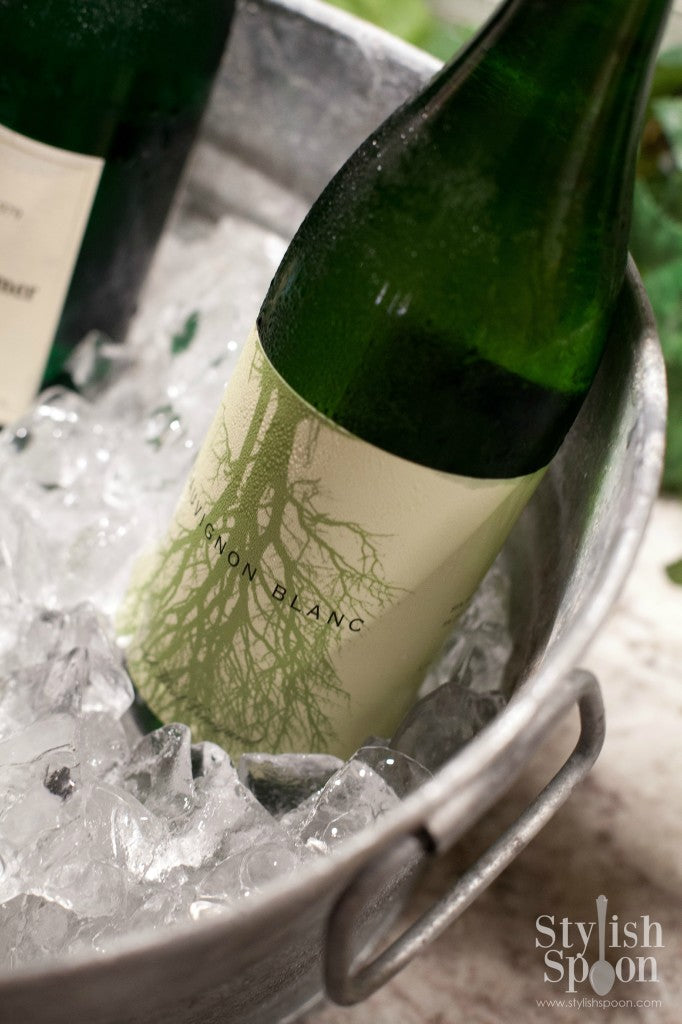 Here's the situation: You remembered to purchase white wine for your party, planned to put it in the fridge to chill the night before and forgot about it until 1/2 hour before the party when you were popping open bottles and getting the bar ready. It happens to all of us. It's happened to me (nobody's perfect!). 
But don't sweat it, because there's a way to chill wine on the fly (about 20 minutes) that I learned from my summers as a server at the high-end outdoor restaurant at Saratoga Performing Arts Center, and it doesn't entail sticking your wine in the freezer (because how many times have you forgotten about the wine in the freezer?!?). This quick wine chilling method is actually faster than freezing; it takes about 1 hour to thoroughly chill a bottle of wine in the freezer.
Here's how to chill wine fast using a salt water ice bath method: Fill a metal ice bucket or a large metal pot (like a stock pot) with ice and cold water. Add in a small handful of salt (any kind of salt will works – especially the kind you use to melt ice in the winter), and gently swirl the bottle a few times to evenly distribute the salt. To speed up the process even more swirl the bottle in the salt water ice bath every 5 minutes or so. It takes about 20 minutes to chill the wine using the salt water ice bath method. Be sure to rinse the outside of the bottle before serving.
Now your party problem is solved! Go ahead and greet your guests with a nice cold glass of Prosecco in 20 minutes. Here's to a refreshing summer (chilled) glass of wine!
Photo credit: Sarah Greig Photography