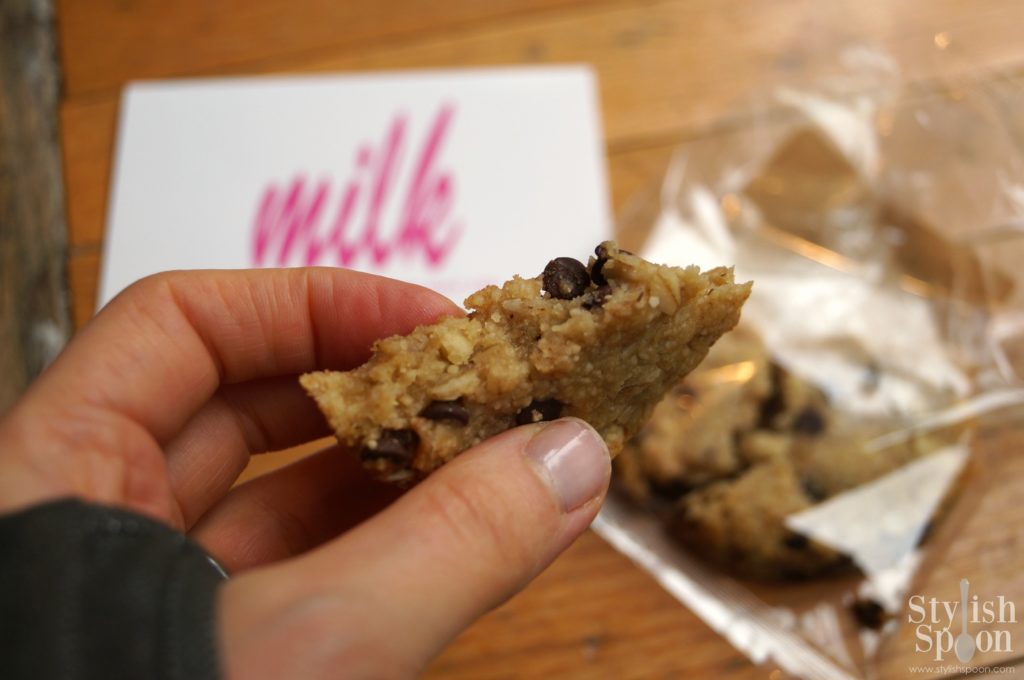 Momofuku Milk Bar opened in my hood a few years ago. Milk Bar has a cult following for several of their sinful baked goods, including Crack Pie, which people adore but I have a stomach ache just thinking about given the amount of butter, cream and egg yolks that go into the filling alone (check out the recipe for Crack Pie to see what I mean – it's a buttery oat cookie crust with a butter and cream filling). So I must say that I was happy to see a healthier (lets not kid ourselves that these are actually healthy) treat on their menu. Momofuku Milk Bar's Perfect 10 Kookie is dairy-free, wheat-free and sweetened with agave nectar (full list of ingredients, and a DIY recipe below).
Perfect 10 Kookies taste like a cross between raw oatmeal chocolate chip cookie dough and a granola bar. They are slightly sweet and studded with enough mini chocolate chips to satisfy even a serious chocolate craving. I often buy a Perfect 10 Kookie and cut in half, intending to save the rest for later because they are so large and dense. I wrap said intende-for-later half in plastic wrap when I get home. But what inevitably happens every time? I eat it almost immediately. Sometime I add the freezer as a deterrent, putting the cookie half in there to make it an extra effort to get to. But you know what I discovered? Perfect 10 cookies are even more delicious half frozen (they rarely are in there long enough to get fully frozen – wah, wah). Clearly I find them addictive, so I wanted to let you all know about the Perfect 10 Kookies at Milk Bar.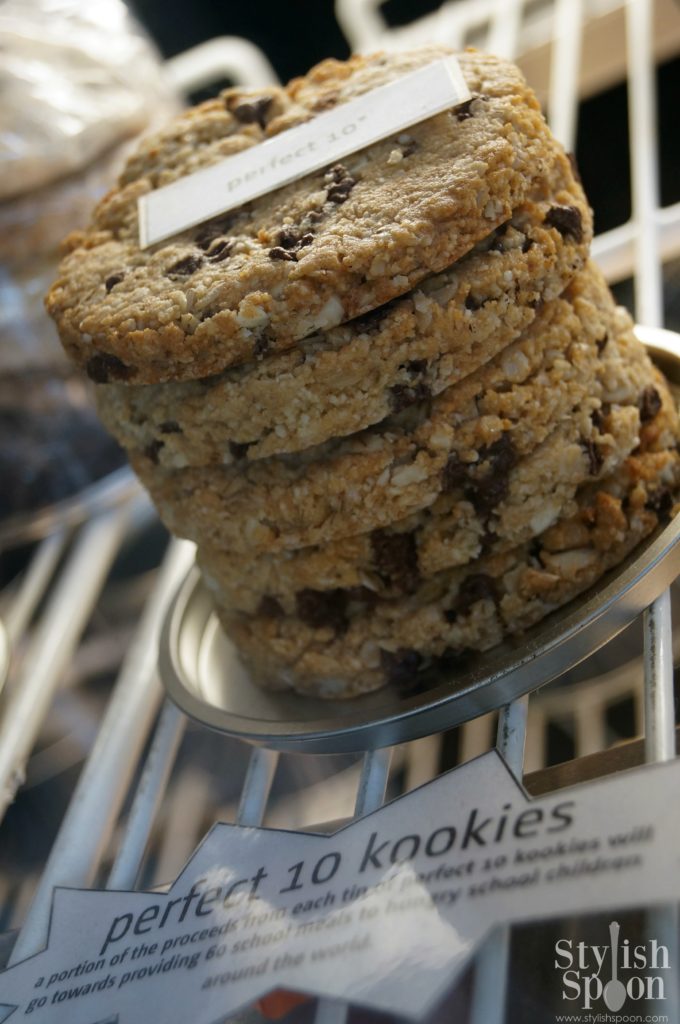 A portion of the proceeds of the sale of each Perfect 10 Kookies goes towards providing school meals for children around the world, so you can also use that as a justification for picking up one of these tasty treats (oh how I love to rationalize!).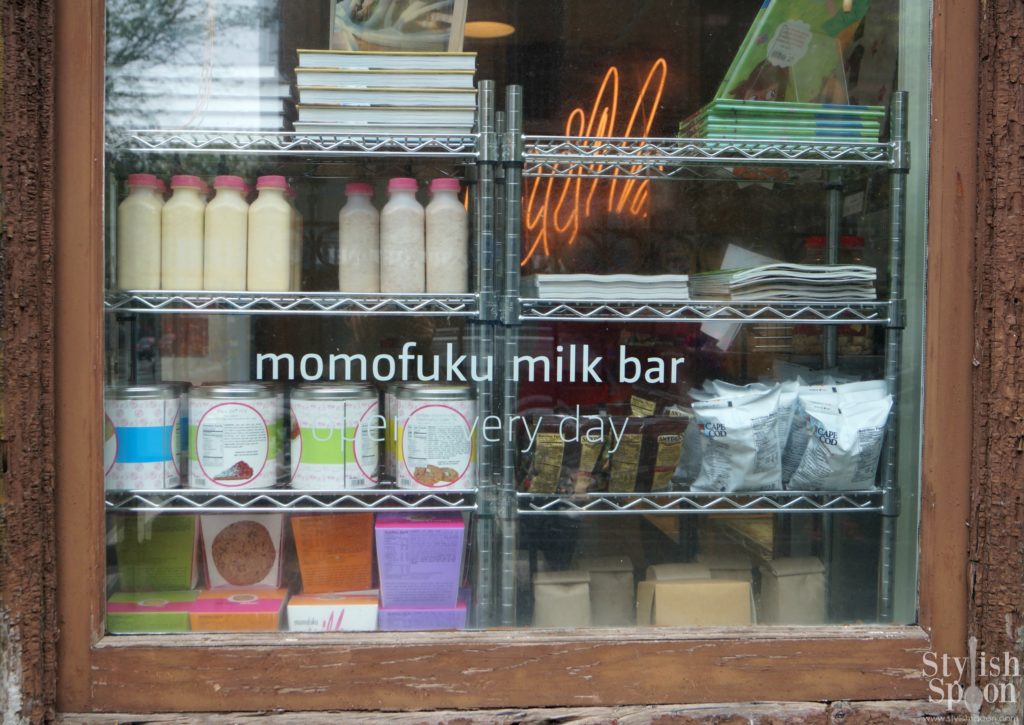 Momofuku Milk Bar has locations in Manhattan in the east village, midtown and on the Upper West Side, and in Brooklyn in Williamsburg and Carroll Gardens. You can also order a Perfect 10 Kookie Tin online ($22/6 cookies) – but that would be way to tempting for me to have in the house (though, as mentioned above, they do freeze nicely). Want to try to make Perfect 10 Kookies yourself?  Here's a link to the recipe for Perfect 10 Kookies on Lucky Peach.