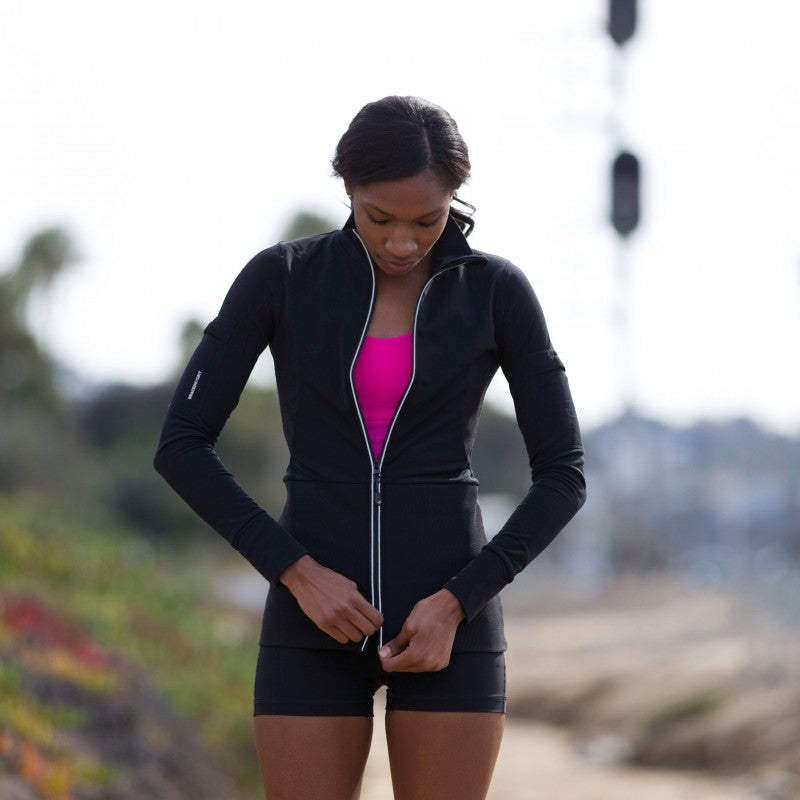 An ultra-flattering cut that makes you look like a movie star out for a run is reason enough to get this performance zip-up jacket from GRACEDBYGRIT. Add in the amazingly sleek and secure built-in pockets for your phone and/or keys on both arms, the UPF 50+ sun protection, and this jacket is a no-brainer for your favorite fem athlete. My husband just wishes they made this jacket for men – the functionality really is that good!
Check out how great my friend Kate and her partner Kimberly (co-founders of GRACEDBYGRIT) look in the Movie Star Jacket.
You can also see a pic of me in the Movie Star Jacket on Instagram.
GRACEDBYGRIT Movie Star Jacket, $128 (tip: sign-up to receive GRACEDBYGRIT's newsletter and receive 10% off)