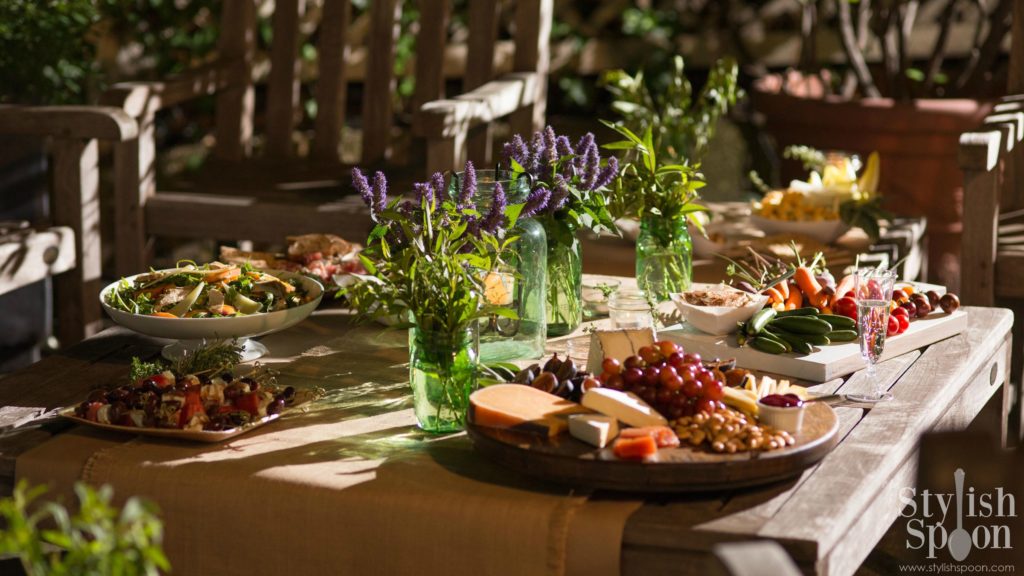 Today I'm sharing the deets of a ladies night garden party that I hosted in my backyard garden (and by backyard I mean shared outdoor space that we have in our building) for my book club. I wanted to play up the garden setting. I layered natural kraft paper and a burlap runner to cover the table, and made herb bouquets in rustic mason jars to use as the centerpiece instead of traditional cut flowers. I made DIY herb mason jar candle holders by tying sprigs of fresh thyme around the rim of various mason jars and used them as tea light holders to add some ambiance. I used wooden and white-washed platters for serving the veggie-centered menu to keep with the rustic garden feel I was after. I was worried it would get a little chilly outside as the sun went down, so I grabbed a bunch of throw blankets from my apartment and stacked them on a table with a sign that said "keep warm" for those who wanted to use them as a wrap later in the night. The stack of blankets were the first thing everyone saw as they walked into the garden and everyone commented on how it created a cozy feel for the night.
Knowing that it was just us ladies and that we would be eating in the garden, I kept the menu fun and light. While I usually have to plan for some heavier (meat) option for the XY crowd, a great big arugula salad with grilled chicken and peaches was the perfect centerpiece for the ladies (at least my group of ladies). I added in a few fun veggie appetizers, like edamame with sriracha sea salt, crudités made with heirloom veggies from the farmer's market, a cheese platter, some indulgent prosciutto, watermelon, feta and kalamata olive skewers and a tray of pretty beet watermelon chilled soup shooters (my husband would not be down with the beets, even though he willingly downed countless dishes with beets when I wrote the 1 food, 5 ways: Beets article for Vegetarian Times). I had some chocolate, berries and whipped cream planned for dessert, but somehow it never made it down to the garden. Hopefully no one missed it – we were sipping wine and chatting and it totally slipped my mind.
My friend Ari, the founder of our fun book club, made a rule for the night that we don't often apply at other meetings: No talk of spouses or kids. Several of the ladies commented at the end of the night that they so enjoyed a night of intelligent conversation with minimal mention of their kids/other halves.
I hope this menu inspires your next backyard garden party. Check back later this week for posts with the recipes from this ladies' night garden party, or sign up for Stylish Spoon's e-newsletter (on the left) so you don't miss a single post.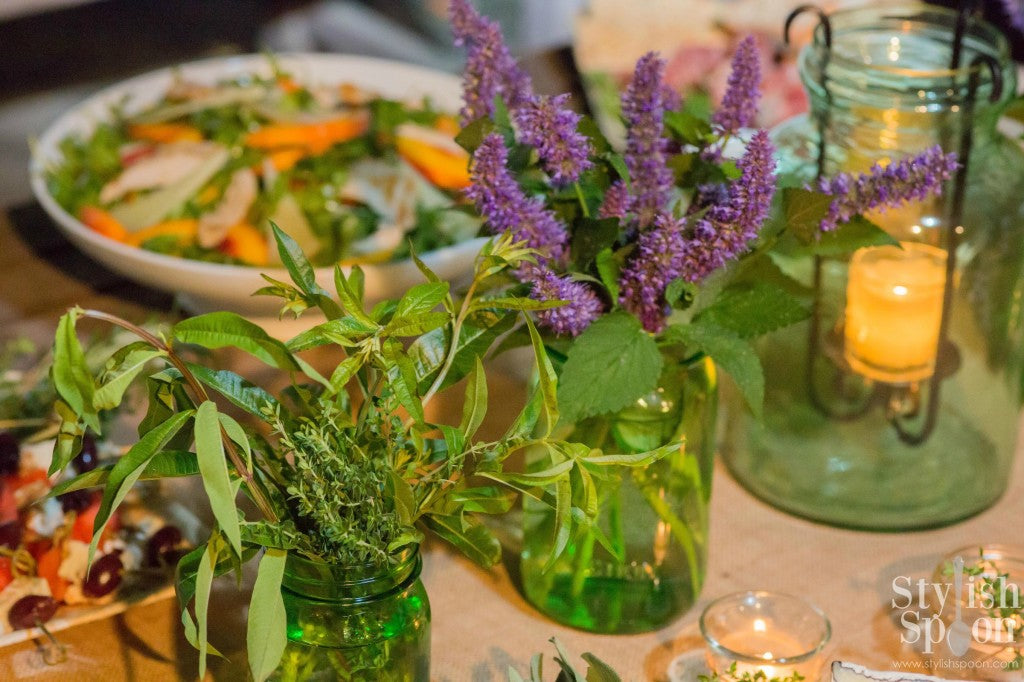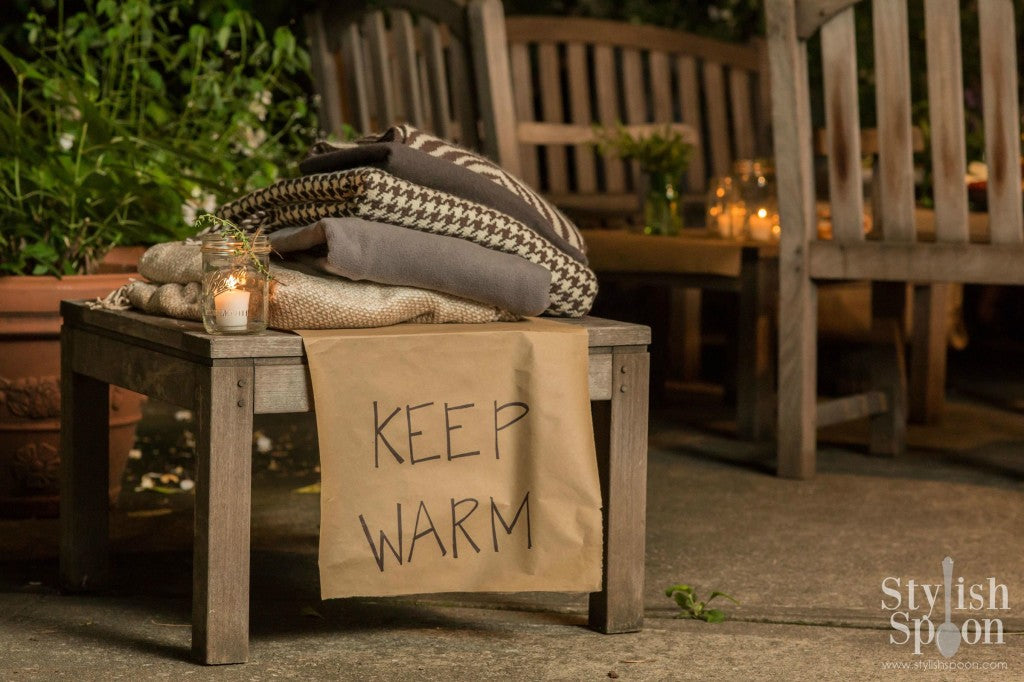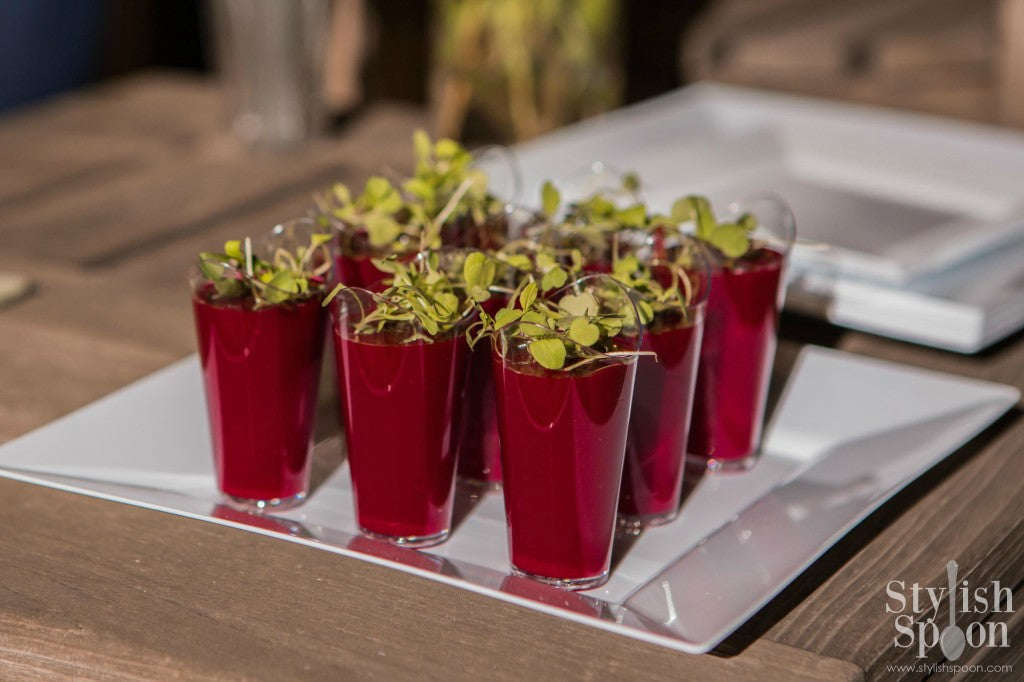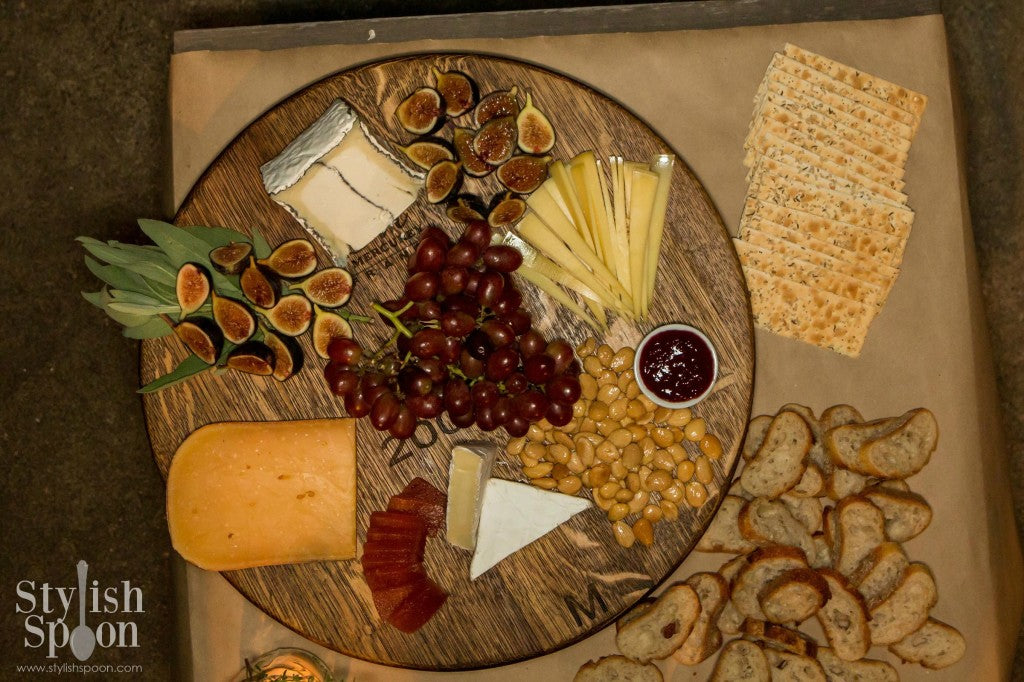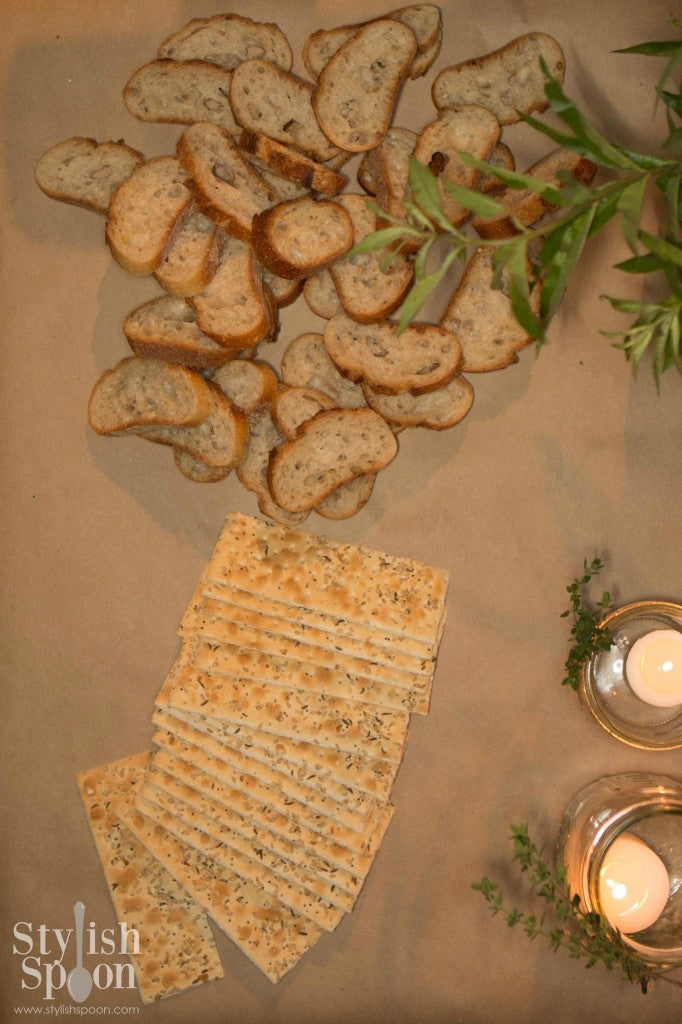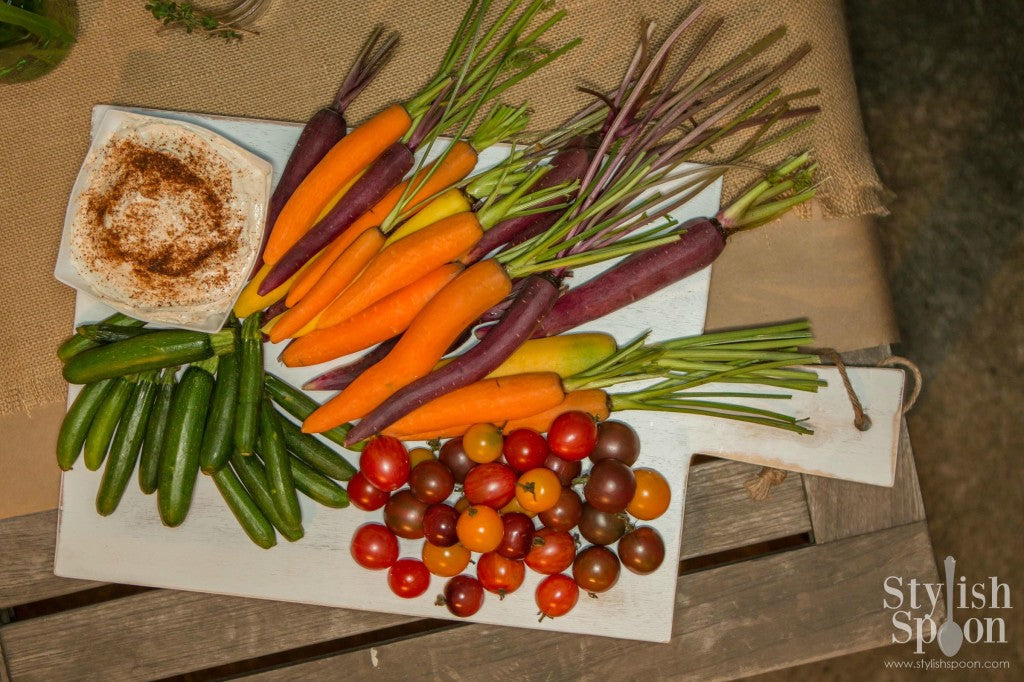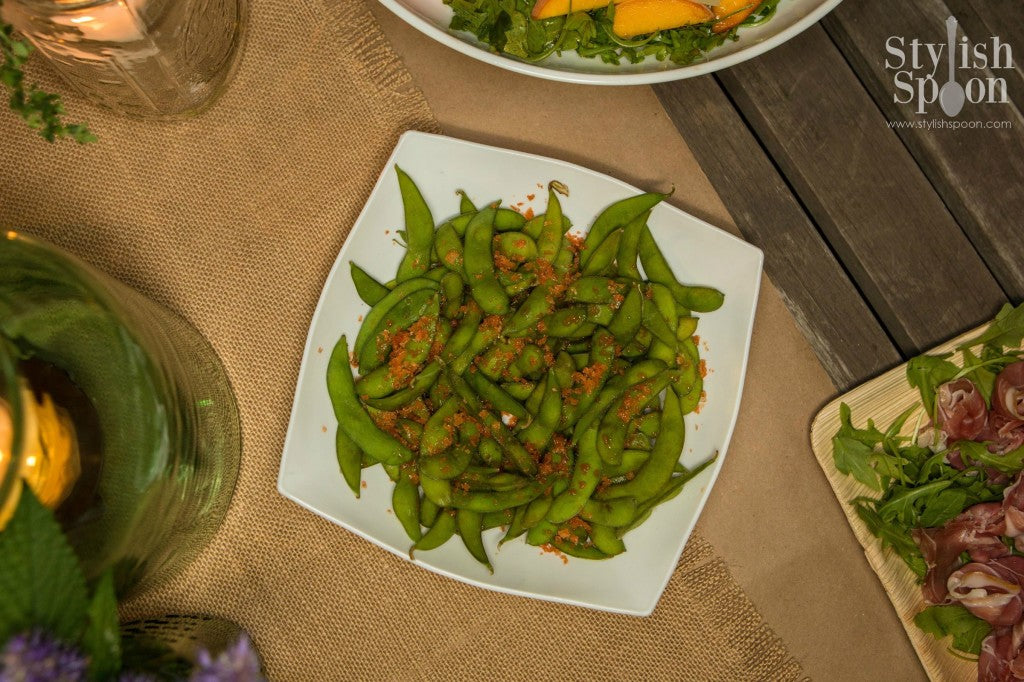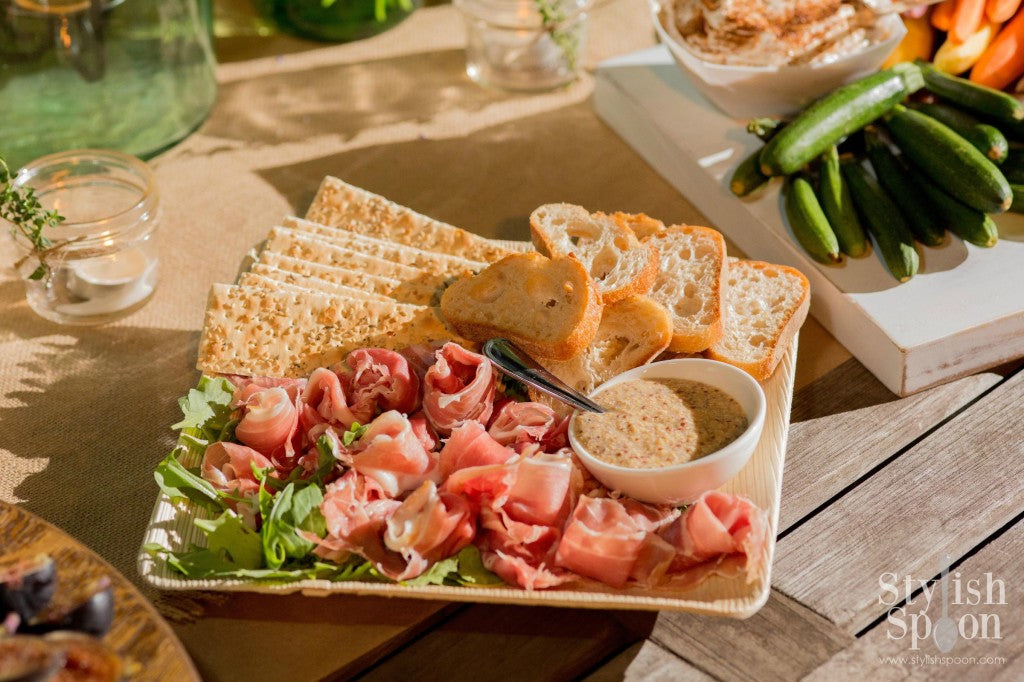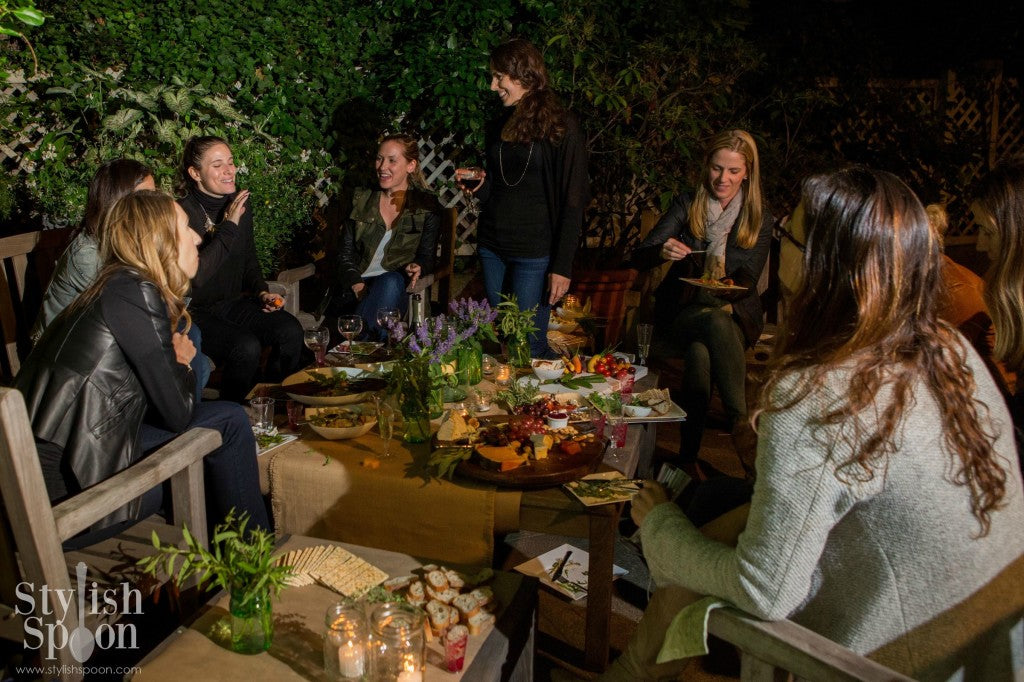 Photos snapped by Photos by Serg