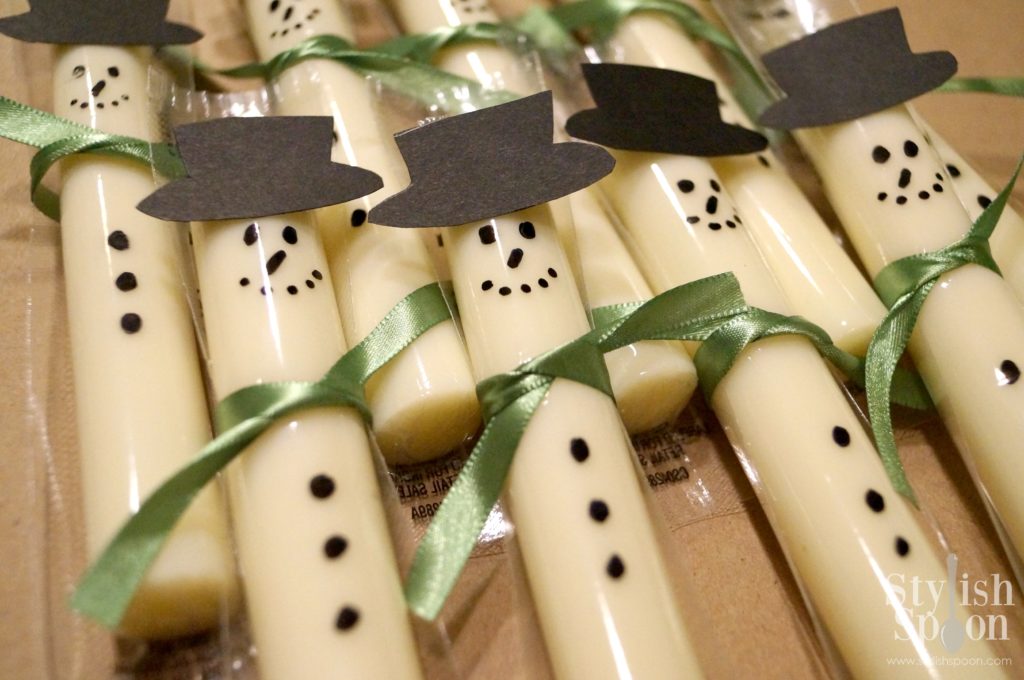 I wasn't going to share this idea for snowman cheese stick snacks because, I'll be honest, they were annoying to make. Cutting snowman hats out of black construction paper and tying ribbon "scarves" around the cheese sticks was not my idea of an awesome evening. But the little miss loved the snowman cheese sticks so her glee made the hour of crafting/fine motor skill practice worth it. Also, several of my mom friends have been asking what snacks I've made for the little miss's pre-school class, so here are my snowman cheese stick snacks. Are these snowmen cheese sticks super cute and kid-friendly? Yes! Are they worth the effort? Depends on how you like to spend your evening and how motivated you are to make cute kid food. Next time I make snowman cheese sticks I'll pour myself a nice big glass of red wine, pop in my instant fireplace DVD and put on some holiday music to really get in the spirit.  Or I'll make Olaf snowman cheese sticks, which don't require a construction paper hat or scarf but some level of drawing skill is necessary. Do you have a favorite cute kids snack that you make? Share in comments!
Here's what you'll need to make snowman cheese sticks:
String cheese
Black construction paper
Ribbon (I used green dating ribbon that was about 1/8″ wide)
Sharpie or another permanent marker
Tape
Scissors
Step 1: Get the annoying part over with and cut small hats out of black construction paper. If you have good, sharp scissors you should be able to stack about 4 pieces of paper and cut out several at a time.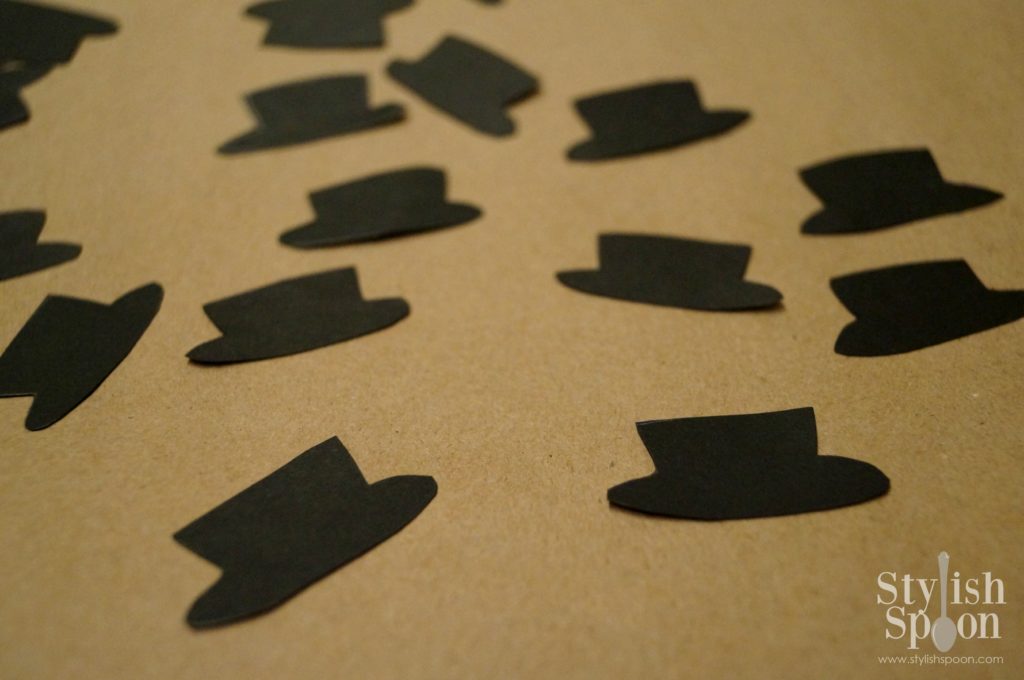 Step 2: Cut ribbon all at once. Measure one piece of ribbon around the cheese stick for length, and then cut all of the ribbon you will need for the cheese sticks by measuring the ribbon against your sample piece.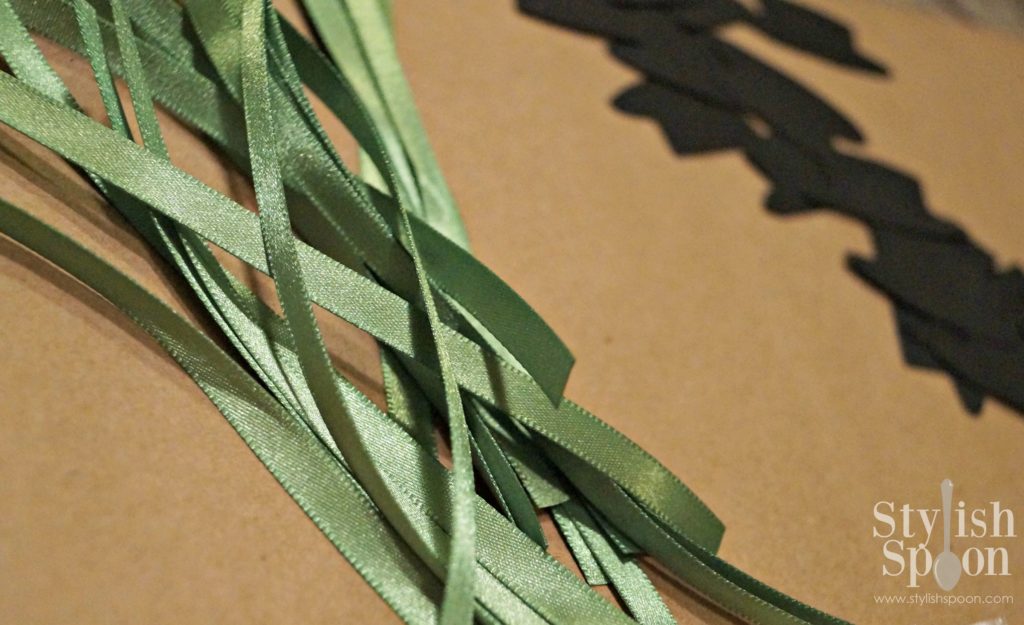 Step 3: The easiest part! Draw a snowman face and buttons down the front of each cheese stick with a Sharpie or another permanent marker. Be sure to let the marker dry before you stack them so they don't smudge.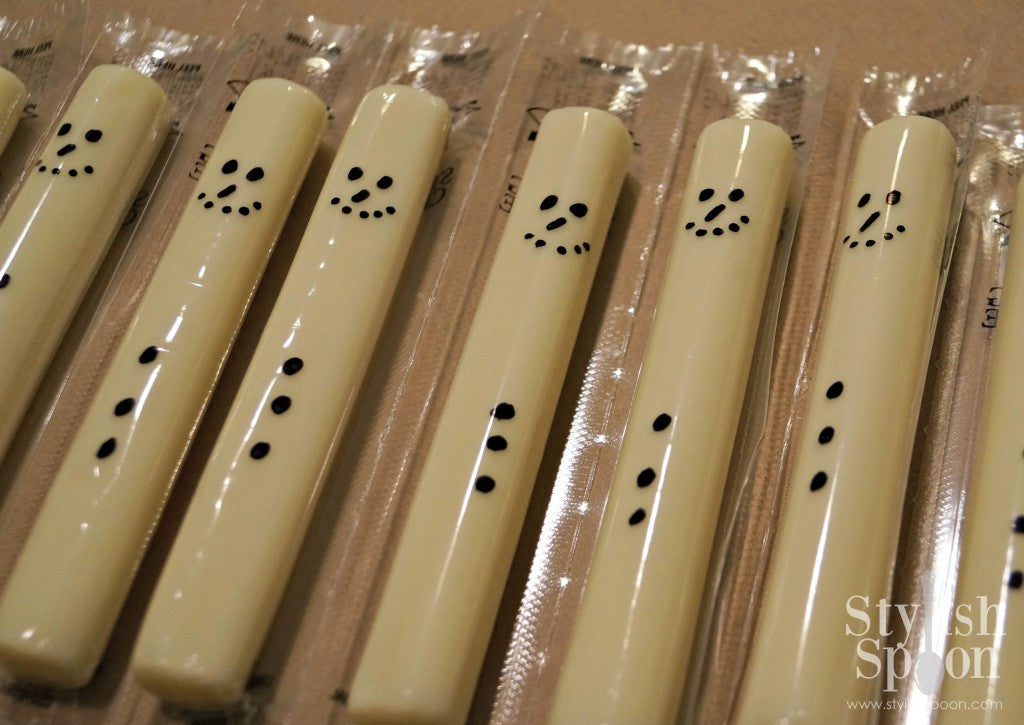 Step 4: Tie the pre-cut ribbons around the cheese sticks just under the faces that you drew. Don't tie the ribbon too tight or double knot it – make it easy for little ones to slid off and if your ribbon is not staying put you can always use a small piece of clear tape on the back to secure the ribbon.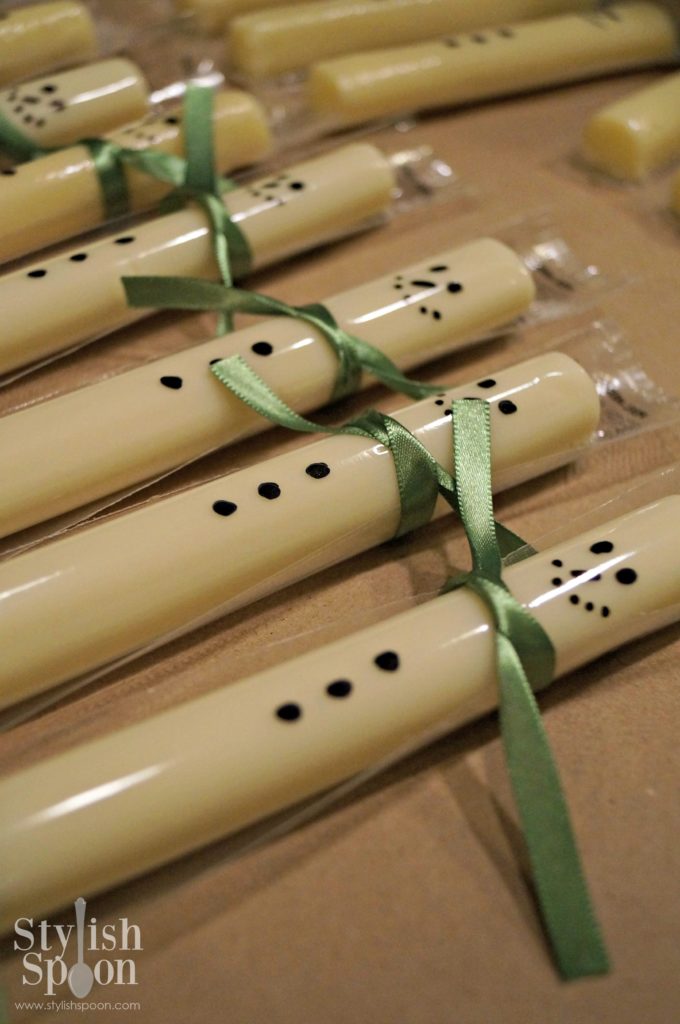 Step 5: Using a piece of clear tape that has been folded to make both sides sticky (or using double-sided tape if you're fancy like me and keep that around), stick those tiny hats that you skillfully cut out onto the snowmen. Done!