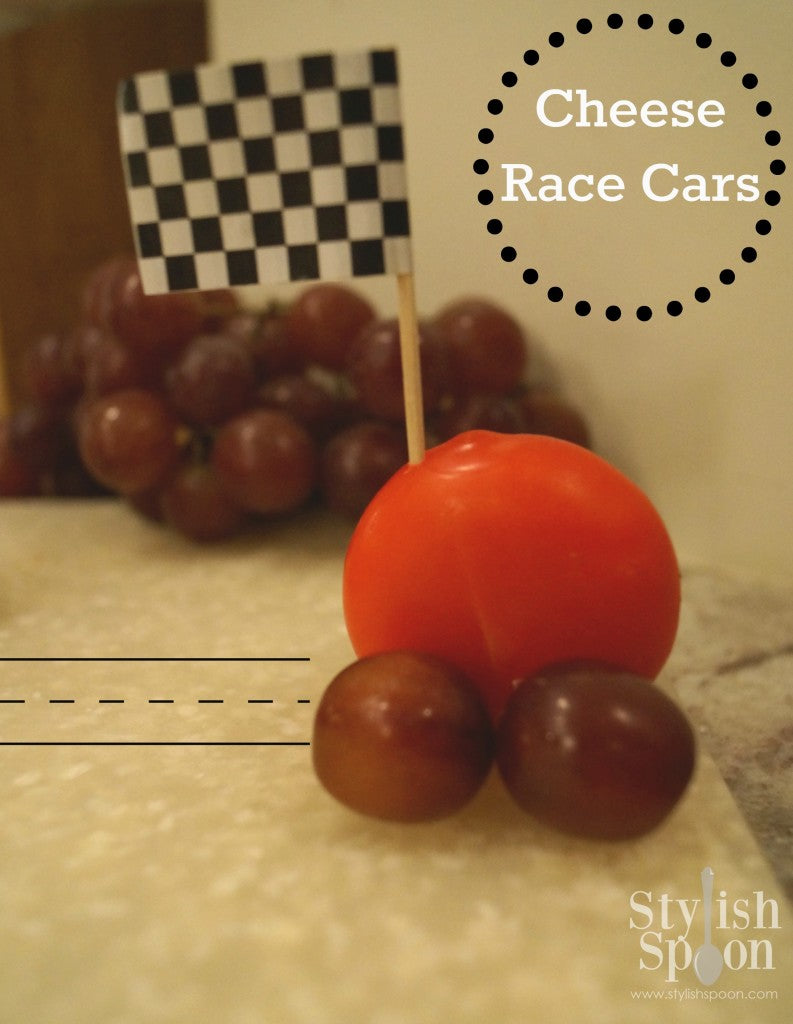 I've been on a mission to come up with cute snack ideas for the little miss's pre-k class. She keeps asking for clementine pumpkins which are great and healthy, but not so seasonal at this point. I was searching Pinterest and found a cute idea for fruit race car snacks made out of apple wedges and grapes. Love the idea, but I was worried that the apples would brown (I know the whole rub the cut sides of the apple wedges with lemon trick but I find that they still tend to brown a bit, especially with travel, and I wanted to keep them as appetizing as possible for the kids). Babybel cheese is a fan favorite with our pre-k crowd (except for one activist in the class who is a self-proclaimed vegan at the ripe age of 5). I was going to cut the Babybel cheese rounds in half so that they looked more like the shape of the body of a car, but I figured each kid should get at least one whole Babybel and I didn't want to have to make 2 cars per kid. I also thought the proportions of the grape "wheels" would look off if the Babybels were cut in half. The little miss helped me make these cheese race cars: She unwrapped each round of cheese from the plastic wrapper, I put most of the grape "wheels" on (she did a few but since I had to cut the toothpicks it was easier for me to do that part); she put the race flags into each "car."
After the whole making tiny construction paper hats for cheese sticks nonsense that I engaged in last month for the class snack, I decided to go ahead and buy wooden race car flag toothpicks for $4.12 to save myself the trouble of spending an evening crafting. If you would prefer to make your race car flags here's a link to free printable checkered flags that you can print, cut out and glue onto toothpicks. Knock yourself out.
Here's a quick step-by-step of how to make these cheese race car snacks.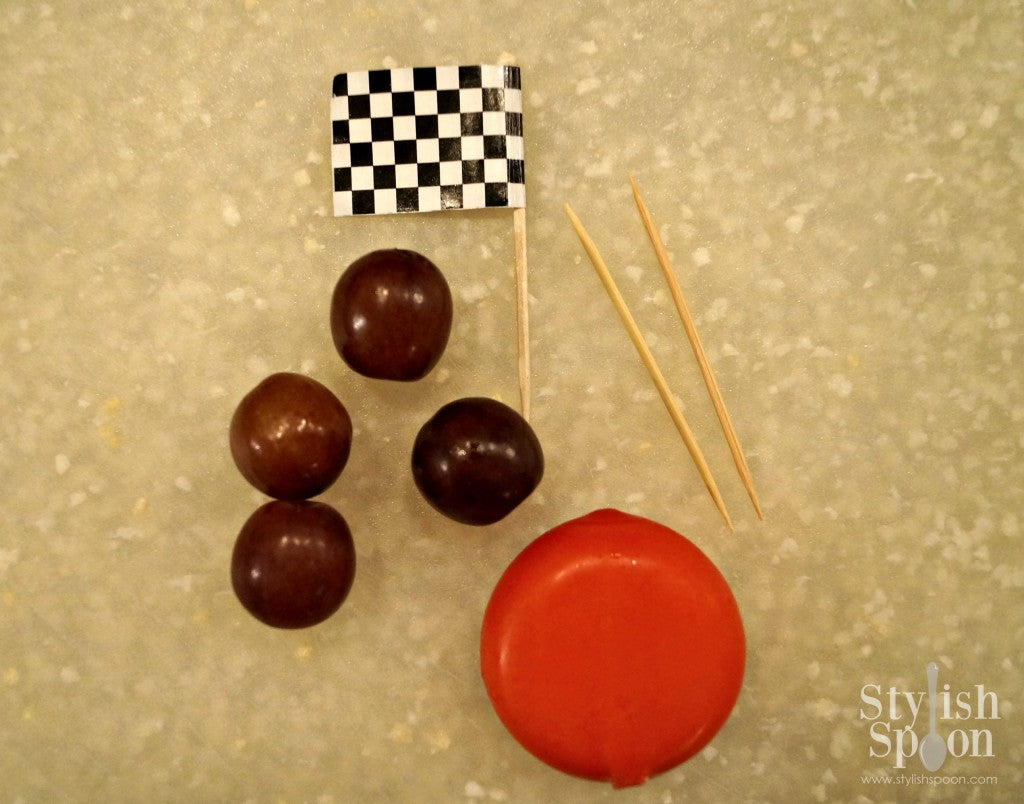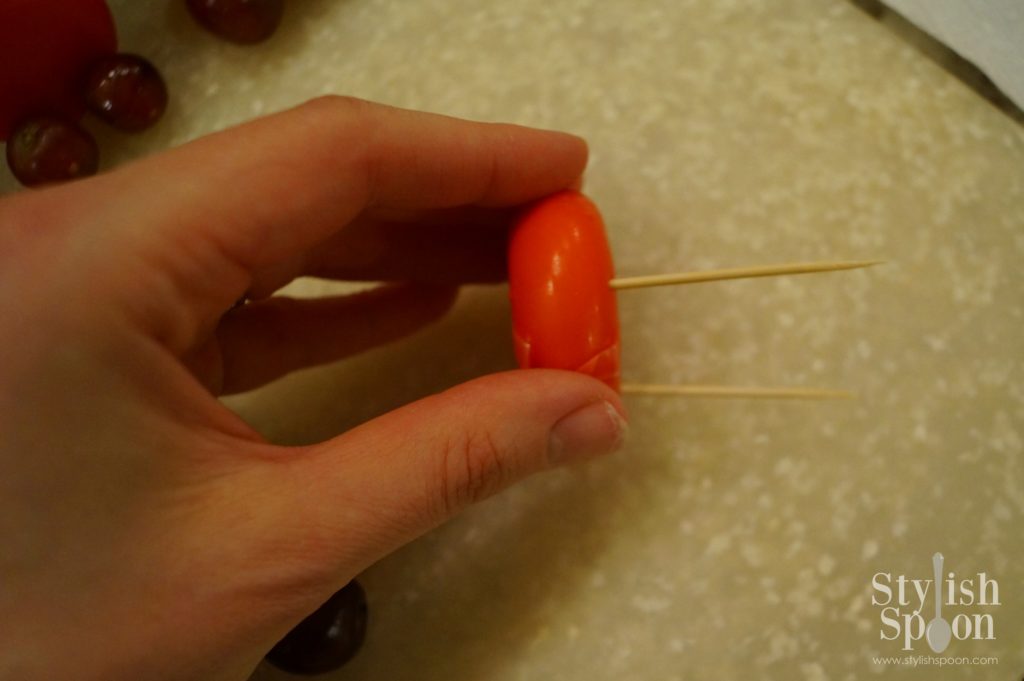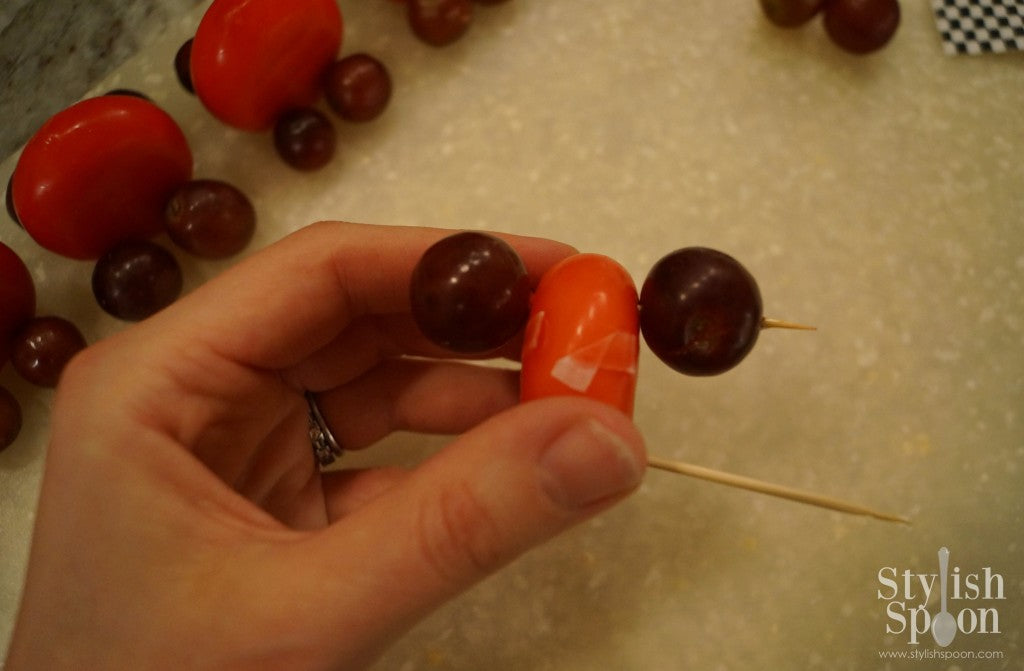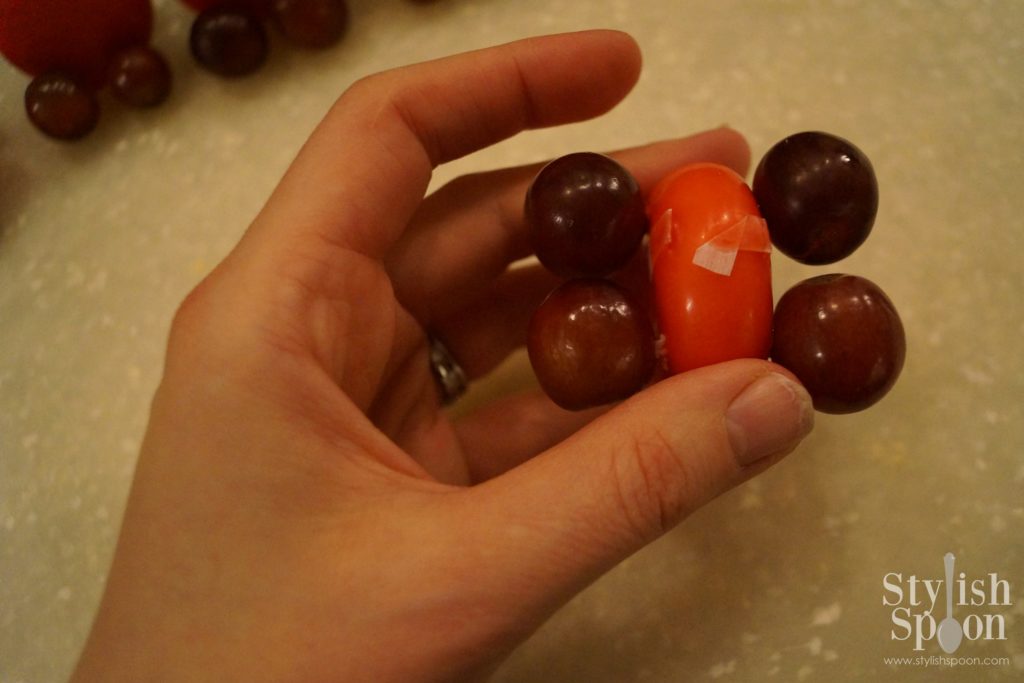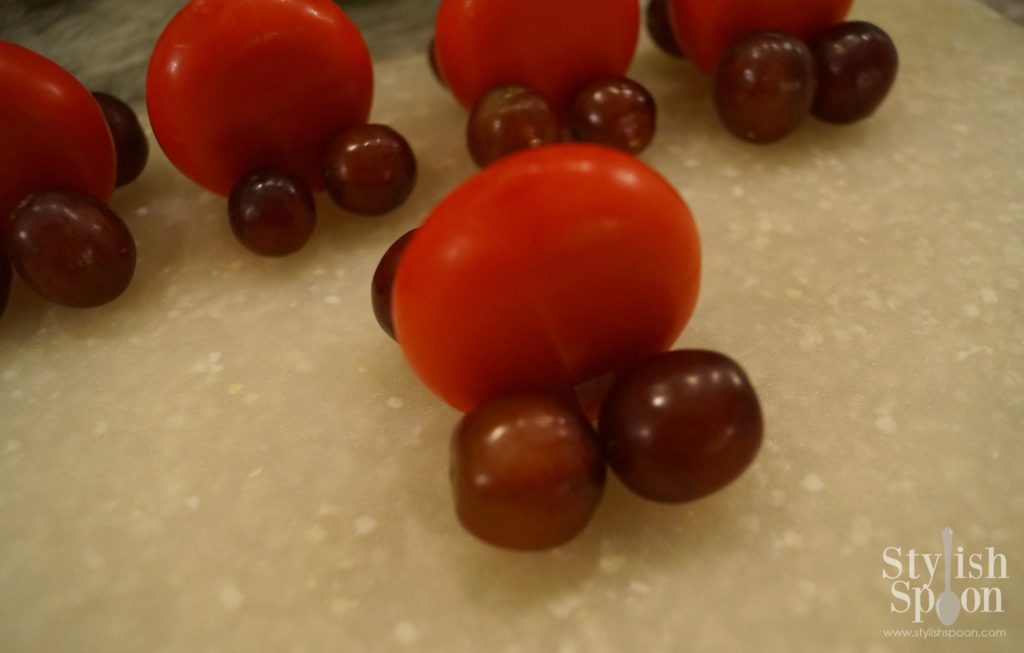 *This post contains affiliate links. Thanks for helping to support Stylish Spoon by using the links.