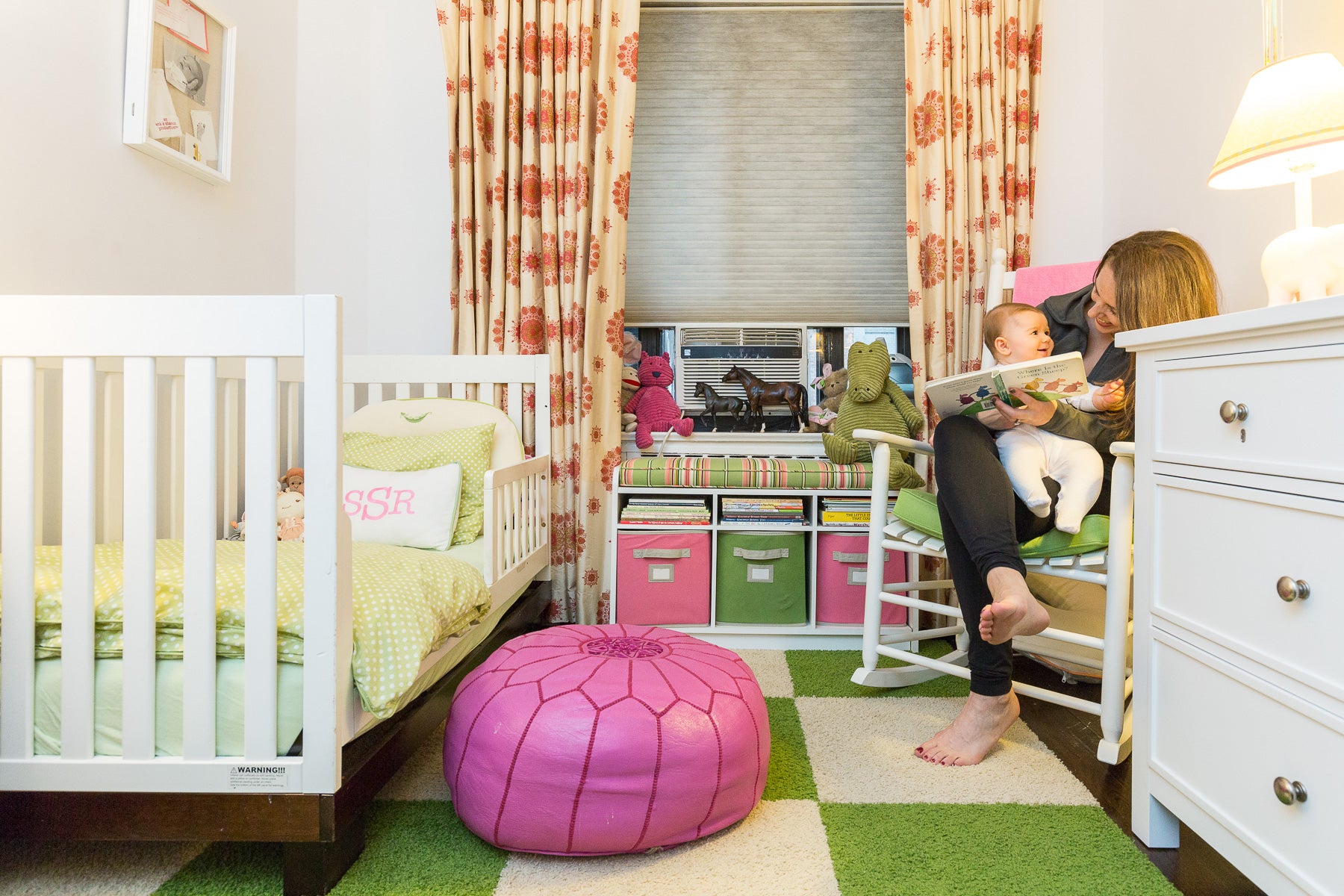 Our apartment was recently featured on Houselogic in Storage Solutions for Small Spaces. While I love to keep everything organized, I admittedly have a lot of things that need to be organized. Just ask my husband, who has instituted a 1 in 1 out rule (without total success – shhh!).
Minimalism doesn't work for me. I love the idea of it, but my passion for cooking, entertaining and planning theme parties doesn't jive with having minimal stuff. I love my various kitchen tools, appliances, serving pieces, linens and party supplies. I have 6 cake stands, 8 different sets of glasses and at least 30 (if not more?) serving platters. I have an entire cabinet in my kitchen dedicated to disposable party supplies. For the most part, I use all of it. (Except for a few of the fancier wine glasses that are rimmed in platinum and I dread hand washing. Poor registry choices 101. They do, however, look lovely in our china cabinet so there's that.)
I wish I had a Pinterest worth butler's pantry, with endless open shelves lined with all my serving pieces. But I live in NYC, and space is at a premium. So how do I keep my apartment neat and tidy? I organize the $hit out of it. Stacey Freed, the author of Storage Solutions for Small Spaces, aptly described my organized apartment as "containerized." I group like things together and put them in attractive storage containers. I apply that all around our apartment.
As you can see in the picture above, I use square fabric containers in my girls' room to stash all their stuff. The 3 bins shown are just a few of many bins in their room. There are two sets of hanging wall shelves filled with more of the same pink and green bins, and they hold books, toys and clothing in various sizes.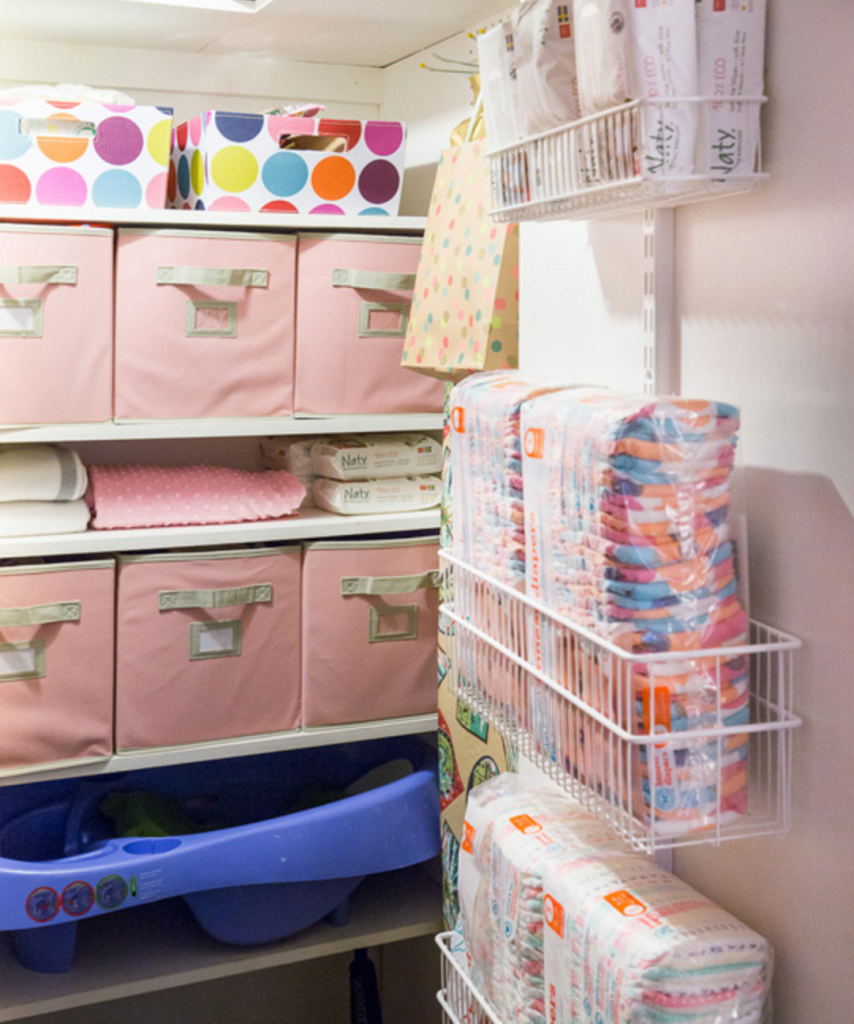 The closet shelves in their room are also lined with fabric bins, and hold categories of things like stroller accessories, swimming gear and beach toys.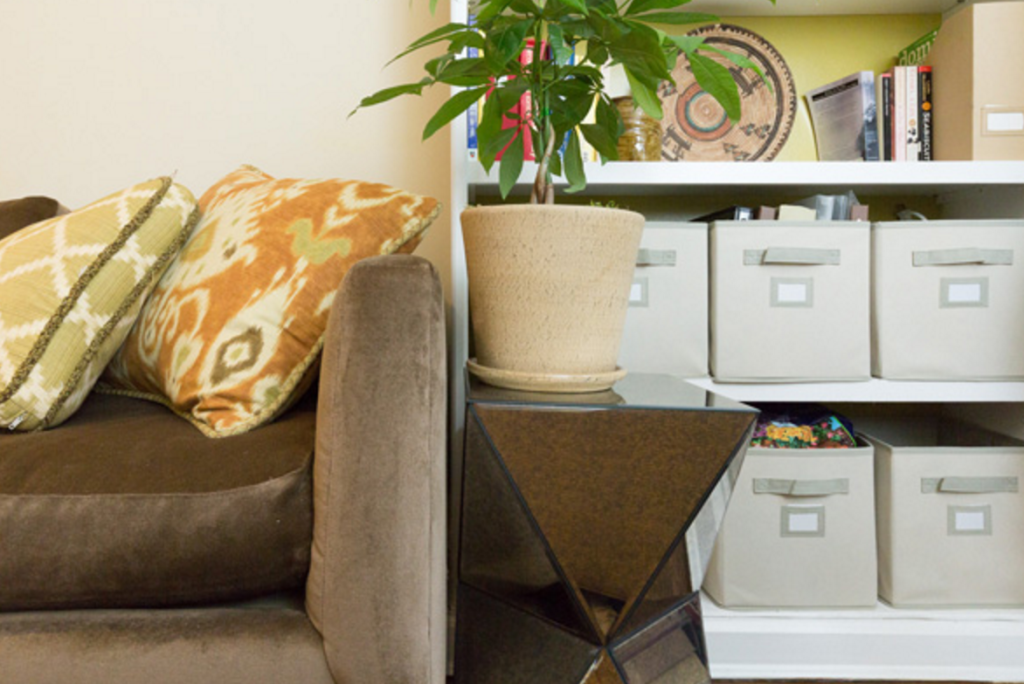 Our living room is no different. There are floor to ceiling built-in book shelves and I have the bottom two shelves lined with fabric storage containers. It gives the entire room a cleaner look, even though I have a ton of stuff. Limiting categories of things to certain sized bins is also a good regulatory method for us; I know it's time to purge when the bins are overflowing.
Check out Storage Solutions for Small Spaces on Houselogic for some of my tips, as well as tips from other crafty New Yorkers who were featured in the article.
Do you have a favorite small space storage tip? Share in the comments, because those of us with a lot of stuff can always use new tips for organizing!
Photo credit: 
 © 2016 National Association of REALTORS 

®. All rights reserved.