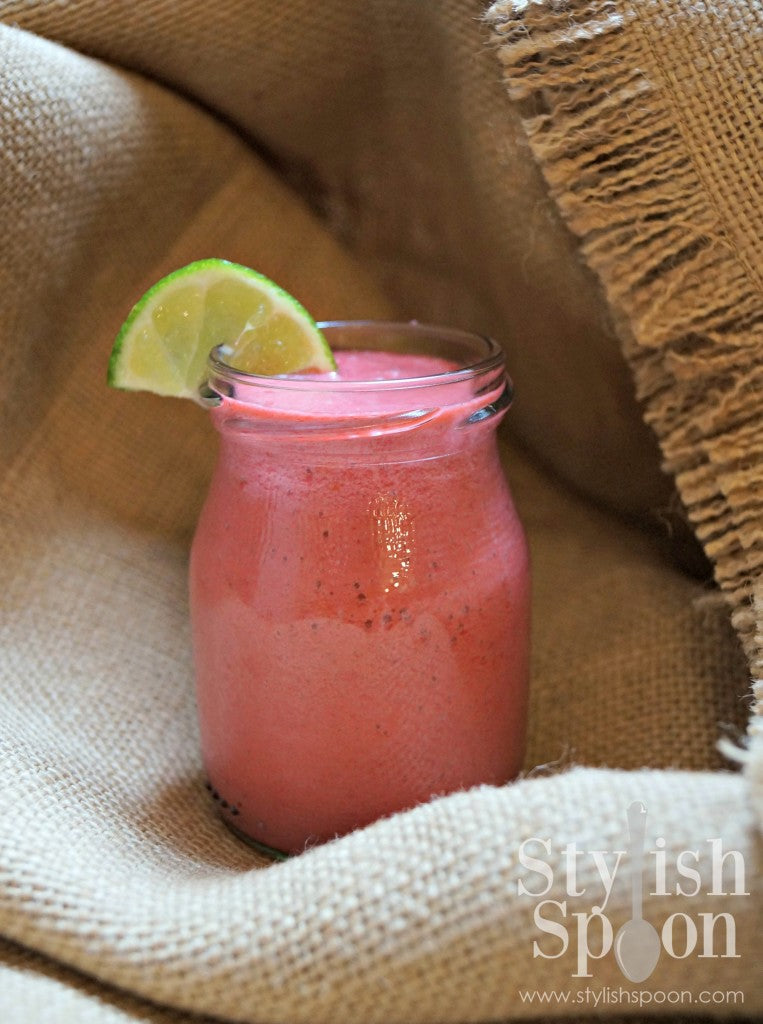 Everyone is talking about gut health these days, and what products we can buy to cultivate good gut bacteria. There's yogurt, kefir, kombucha, sauerkraut, kim-chi and probiotic supplementsto name a few. But did you know that it's super easy to make some probiotic foods yourself? Tracy Gary, a fellow Upper West Side mom, nutritionist/health coach and owner of Cultured Kitchen DIY, came over the other day to teach me a bit about fermented foods and share a few recipes that are good for the gut.
Tracy brought over some amazing cultured veggies, including a cultured tricolor cauliflower dill salad that was so tasty my family housed the entire jar in 2 days. I kid you not that the little miss kept asking for more of the "pickle cauliflower."
Although I love to cook, I haven't delved into the whole world of cultured foods. Fermenting foods is up there with canning for me; something I would love to learn but am a bit terrified of for fear of giving my whole family botulism. Turns out botulism from fermented foods is highly unlikely, as Tracy explained (and The Google confirmed). Fermenting foods does take some know-how though.
If you are interested in learning to make healing fermented foods like vegan kefir and cultured vegetables and live in Manhattan check out the "Cultured Class" that Tracy and her sister co-teach on the Upper West Side. Spots are limited and her April 21st class is already sold out, but registration for her May 18th Cultured Class just opened up.
In the meantime, Tracy shared her recipe for Raspberry Lime Kefir Delight – a really tasty and refreshing smoothie that we all slurped up in minutes. I always have a pack of organic raspberries in my freezer so I will definitely be making it often. Use store-bought plain kefir in the smoothie recipe if you don't have homemade (I didn't but Tracy brought some of her vegan kefir over). Also, skip the liquid stevia and add sweetener to taste if you don't have any on hand.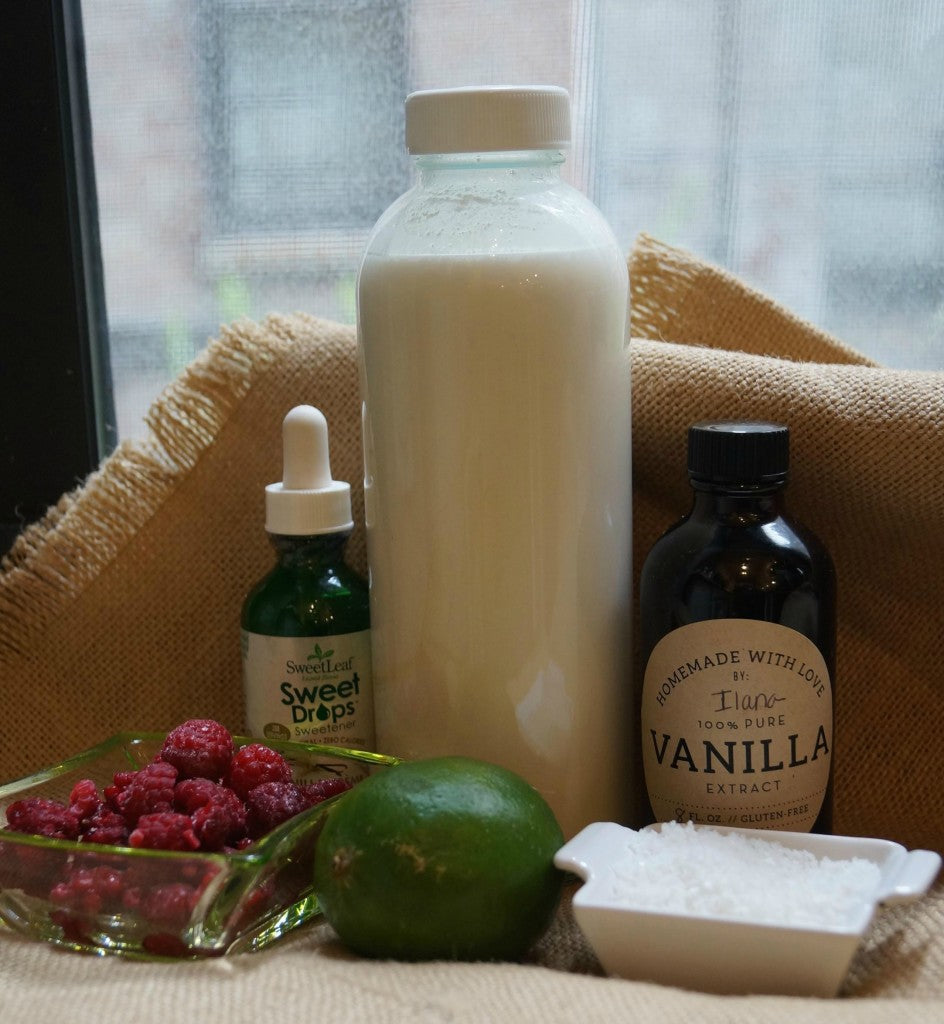 Raspberry Lime Kefir Delight
Double the recipe to serve 2 people.
Ingredients
1 cup vegan or goat kefir
1/2 cup frozen raspberries
juice of 1/2 lime
1 Tbs. coconut sugar or sweetener of choice (can substitute honey)
pinch of sea salt
4 drops vanilla stevia
1/4 tsp. vanilla extract
Combine all ingredients and blend until smooth.
http://stylishspoon.com/2016/04/12/recipe-raspberry-lime-kefir-smoothie/
Copyright Stylish Spoon - www.stylishspoon.com - All rights reserved