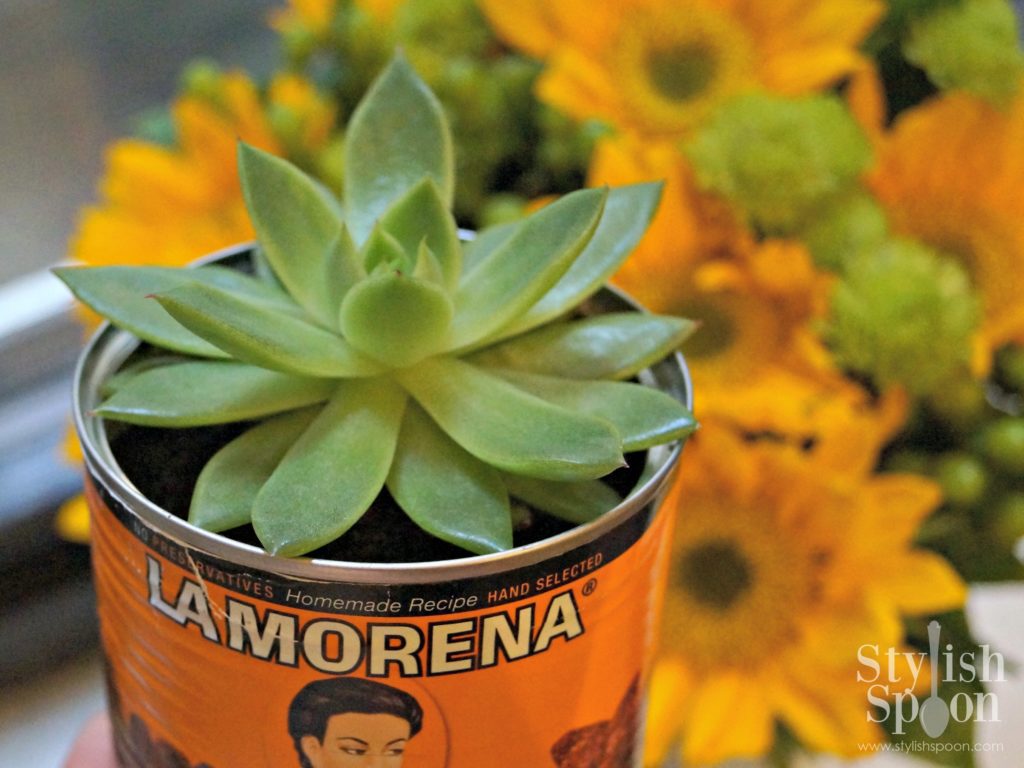 I love me some fresh flowers but I saw an idea for succulents planted in soup cans and though succulents in Mexican-inspired cans would be a cool alternative for a Cinco de Mayo theme centerpiece. I bought several cans of La Morena brand canned goods (chipotle peppers and pickled jalapeños) because I liked the subtle Mexican colors and the funny lady with the bedroom eyes on the label. I dumped the contents of the cans into freezer bags, washed the cans out, added some soil and upcycled the cans as planters for a few succulents I picked up.
Succulents are a bit pricey in my hood: $5 for the itty bitty size and $10 each for the palm size guys like the ones pictured here. (Here's hoping they last longer than the other plants in my apartment!)
These succulent centerpieces are great for a Cinco de Mayo or fiesta theme party. You can give the succulent cans out as party favors or put them on the counter in your kitchen for a little pop of color after the party.
If anyone needs chipotle peppers or pickled jalapeños I'm your girl. I have quite the freezer stash now but I think it was worth it for these cute Cinco de Mayo theme canned succulents.