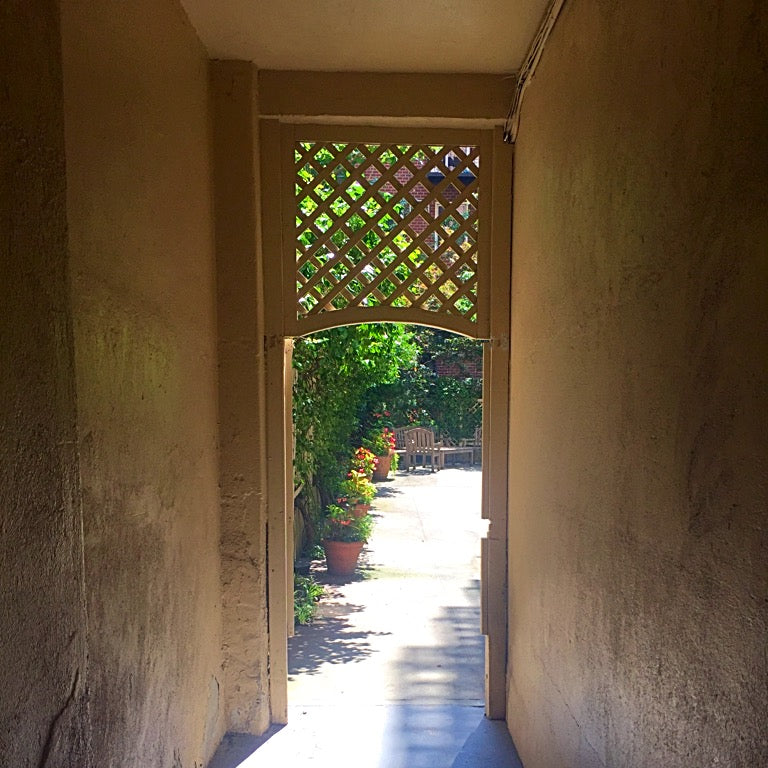 I'm not sure Etienne and I could live in NYC without access to outdoor space. We are such nature people. I literally feel like I can breathe better when i'm in the park or outside surrounded by trees. Thankfully here on the UWS we are super close to two different amazing parks: Riverside Park is at the end of our block and Central Park is a 15 minute walk. It's also soooo nice to have a backyard for our building. It's our little oasis away from the hustle and bustle of the city. It's surprisingly quiet and really peaceful. I want to give you all a little tour of our backyard garden on this beautiful sunny day!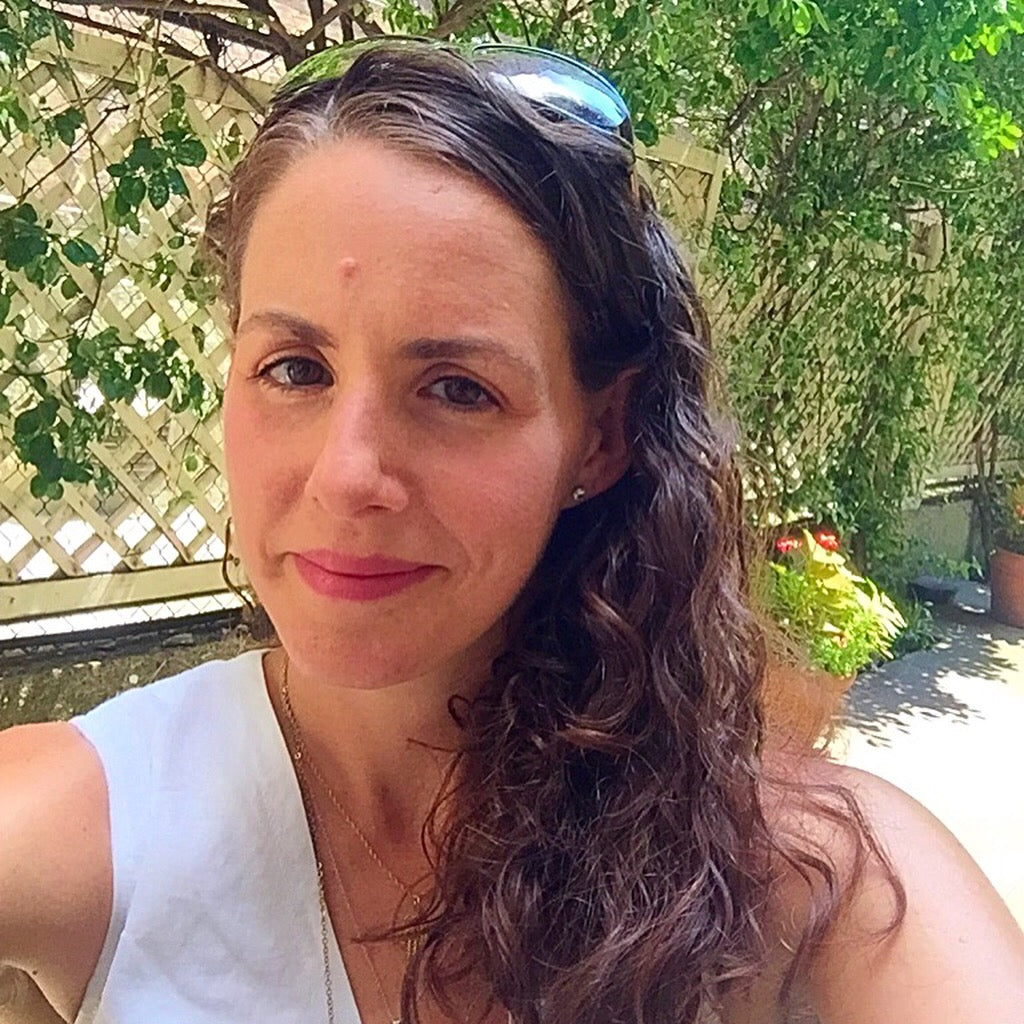 Our backyard is a shared space for our whole building (there are about 40 apartment total), but I honestly think that we use it more than anyone else. Most summer weekends we take dinner down to the backyard, packing everything in the containers with lids to make it easy to stack in a bag, carry down, and unpack leftovers right into the fridge. We sit and eat while the girls ride around on their bikes (Lyla has a tricycle and she's so proud that her feet can finally reach the pedals!). Other times we bring out chalk or our bubble machine and just enjoy playing outside.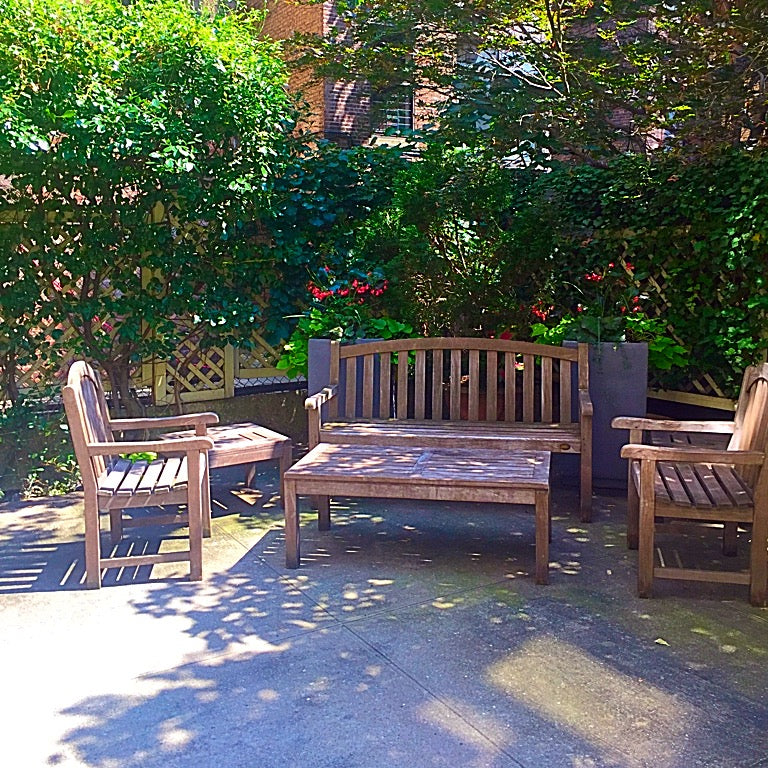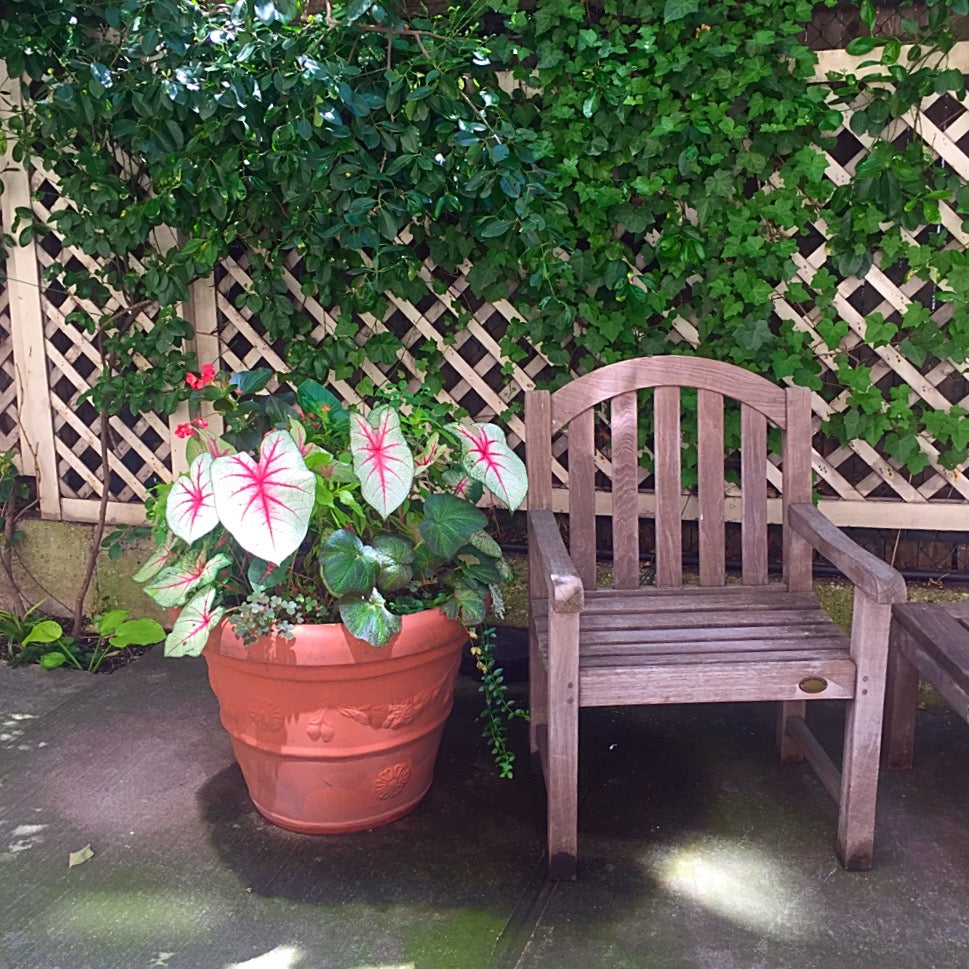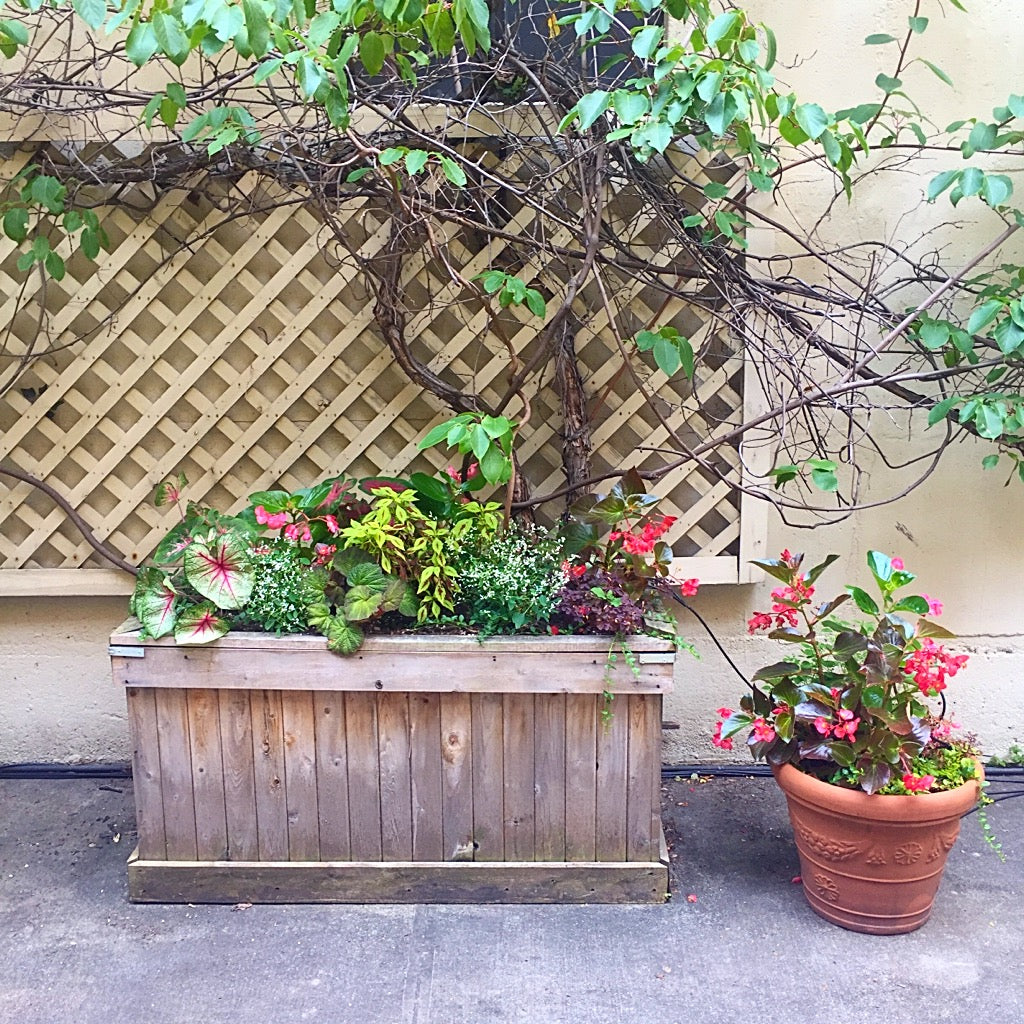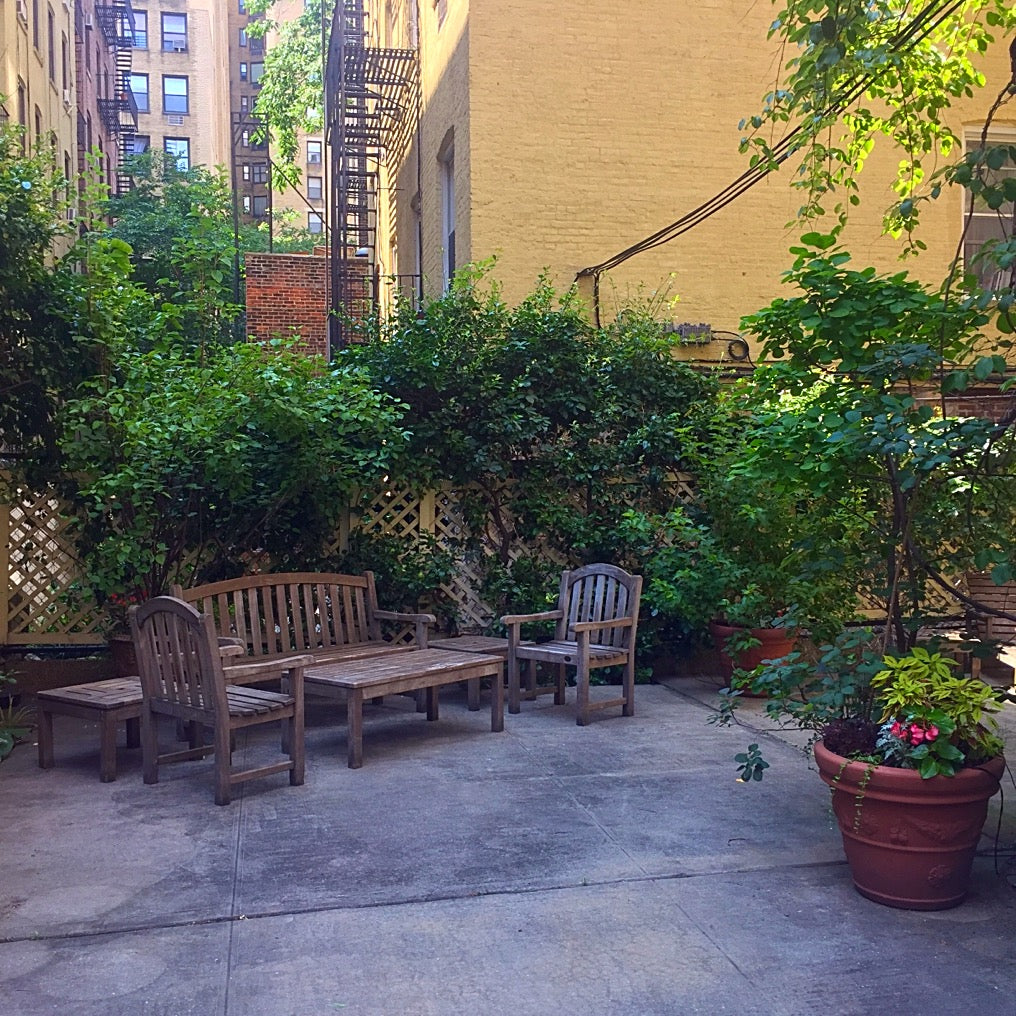 One of our awesome neighbors started a container garden of herbs a few years ago in a sunny area of the backyard. We often head downstairs before dinner with a pair of scissors to snip herbs to cook with. We have a great selection: Basil, thyme, dill, scallions, oregano, lavender, lemon balm, parsley and cilantro. This year we also have a little strawberry plant that grew some cute little berries and a tomato plant. It's fun for the girls to scope out the plants to see if any new berries or tomatoes are budding.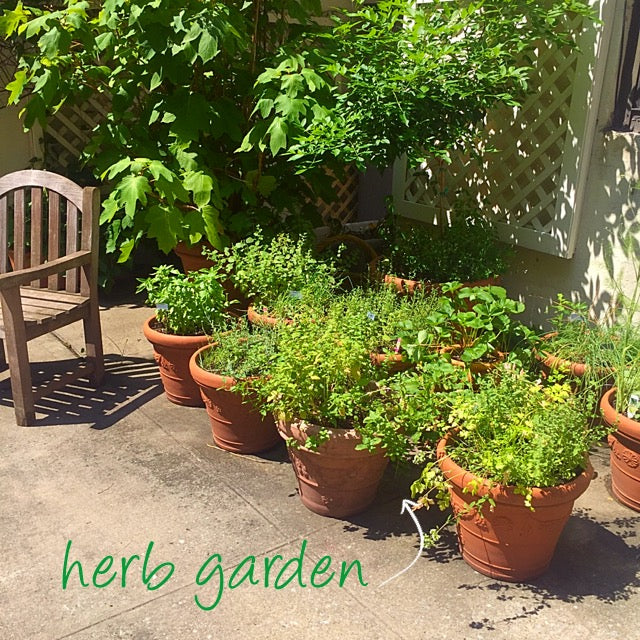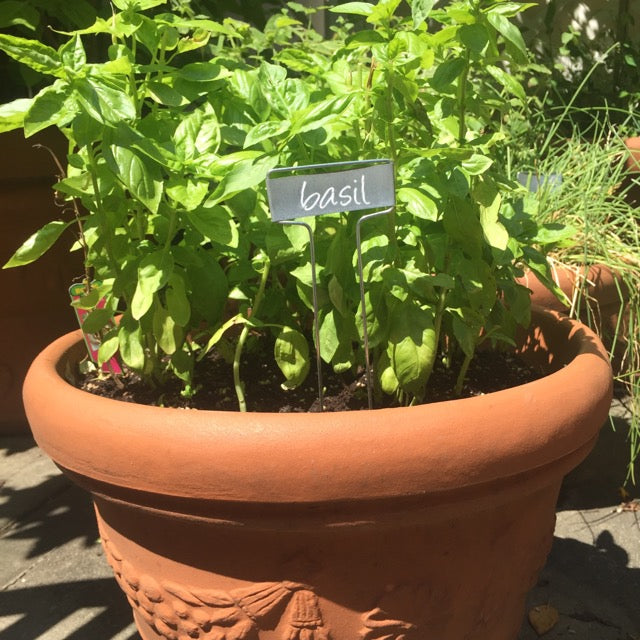 I am so thankful for this beautiful garden backyard garden that we have! It's also a great space for parties, but it's always weather pending and can be hard to plan since we don't have the space inside for a huge group if we're rained out. Such is life on the East Coast! It's still so nice to have the option to head outside when Mother Nature cooperates. Check out my post from the ladies night garden party for more pics of the backyard at night during one of the book club get togethers that I hosted in our backyard.
I hope that you're all enjoying your summer and time outside, wherever you are!