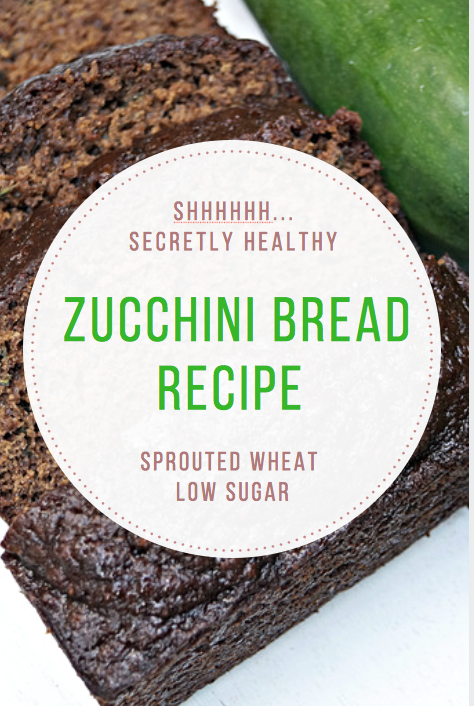 I wanted to snap some pics of this beautiful zucchini bread, but the girls literally devoured half before I had the chance. They had NO IDEA that this zucchini bread recipe is super healthy. They just knew it was super delicious!
I've been making my whole wheat zucchini bread for years, but I decided to cut the sugar and give it a whirl with sprouted whole wheat flour to up the nutrients. The girls are OBSESSED with this healthy zucchini bread. Scarlett came outside with me while I snapped a pic of the remaining half of the zucchini bread and you can see from the last photo that she could barely wait until I was done to snag another piece. Now I have a sneaky way to get a veggie into the girls during dessert!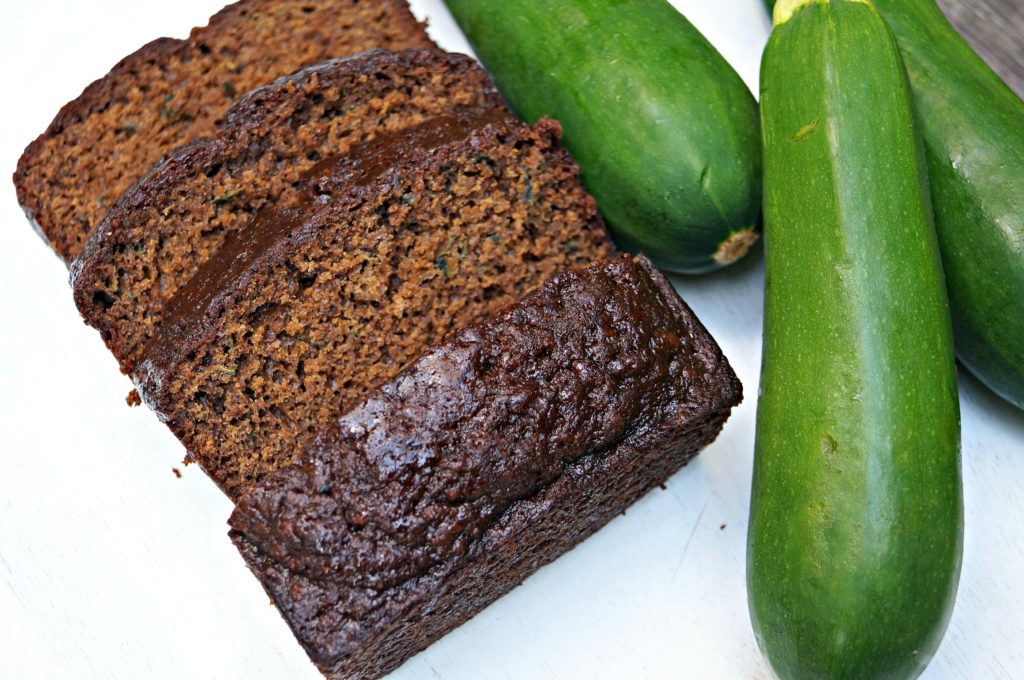 I will be making another batch of this zucchini bread over the weekend. It's super easy, super healthy and great to have in the house for breakfast, snacks and dessert. This zucchini bread also freezes beautifully so I'm planning to double the recipe (which will make 4 large loaves), and freeze a few for the coming weeks when I need snacks for back-to-school.
The best trick for freezing this zucchini bread (or any sweet bread), is to wrap it in plastic wrap as soon as you take it out of the pan, while the zucchini bread is still hot. The heat from the warm zucchini bread will make the plastic wrap into shrink wrap and will seal in the moisture to keep the zucchini bread super moist and delicious. The zucchini bread in these pics had been previously frozen (I made a batch before we left for vaca, took one with us and put the other in the freezer), and you can see how super moist the zucchini bread is even after being frozen.
Next I'm going to start working on a gluten-free version of this zucchini bread (with almond and/or oat flour) so I can have some too!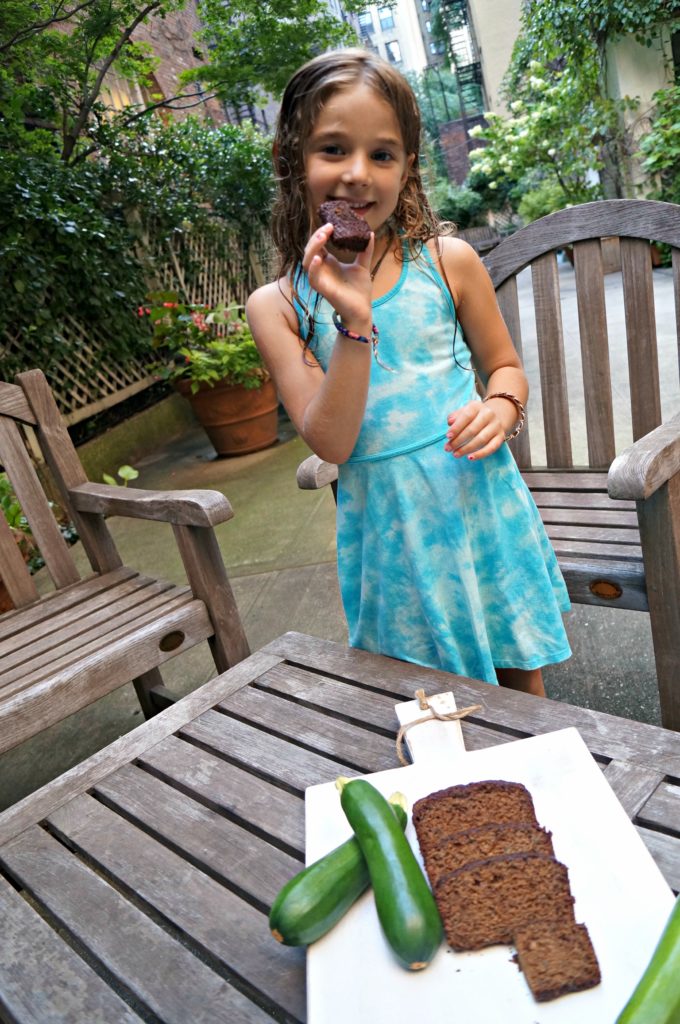 Yield: 8 servings
Prep Time: 10 minutes
Cook Time: 1h 05 min
Print
Secretly Healthy Zucchini Bread
Shhh, no one will know that this zucchini bread is secretly packed with nutrients. Low in sugar and made with sprouted whole wheat flour, so you can feel good about serving this zucchini bread any time of day. This zucchini bread also freezes beautifully.
Ingredients
Instructions
Preheat oven to 325 degrees.  In a medium bowl, sift together first 5 ingredients (flour through cinnamon).  Set aside.
In a large bowl, combine eggs, oil, applesauce, sugar and vanilla. Beat well with an electric mixer.  Stir in zucchini.  Add flour mixture in batches and stir until just combined (do not over mix).
Spray 2 regular size loaf pans or 4 mini loaf pans with nonstick spray (bottom and sides).  Bake in the center of the oven for approximately 50 minutes for 4 mini loafs or 65-75 minutes for 2 regular loaves.  Cool slightly, run a knife around the edge of the pan to release the bread from the sides, and remove from pan.  Cool on wire rack or seal in plastic wrap to lock in moisture.
Add to Favourites